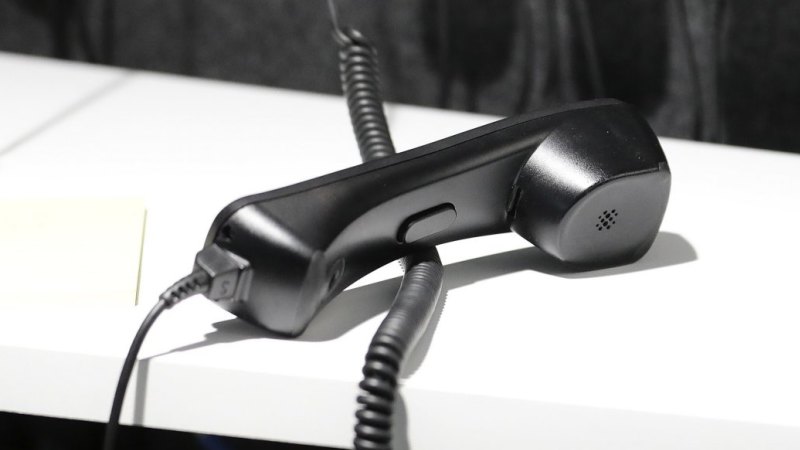 The $6.7 million raise, led by Australian firm Marbruck Investments, brings the company's total fundraising to date to $11 million and smooths the path for a US launch later this year, as well as a formal rollout in Australia.
Spoke will look to gain an Australian foothold just as local telco and business IT challengers are expanding. For example, small business-focused Readiitel raised $390,000 from the crowd on Equitise in 2019.
Mr Kerr said he was aware competition was fierce in Australia, but noted that Spoke Phone was looking to grow by focusing only on mobile-first businesses.
"We often tell customers if you don't have a use case we can add value to, buy something cheaper," he said.
Loading
While Spoke is targeting an increasingly mobile workforce, the founders say the final death knell for the landline is still some time off.
Billions of dollars of desk phone units and systems are sold to businesses each year, Mr Kerr noted, even though most of these lack the functionality most workers expect from their devices.
"They are literally just pieces of plastic," he said.
The business currently has 5000 global users and, with plans starting at $19 a month per user, has revenue of more than $1 million.
That turnover is a drop in the ocean of the multibillion-dollar profits made by Telstra and Optus, even challenger Vocus racked up revenue of $1.9 billion in 2019.
Mr Kerr said the company had its own specific space to play in. While competitors created mobile apps for accessing traditional business phone systems, Spoke's technology is only built for mobile.
"Our entire essence of being is bringing those desk experiences and making them available and usable on a mobile phone. Those other mobile apps are totally different."
Emma is the small business reporter for The Age and Sydney Morning Herald based in Melbourne.