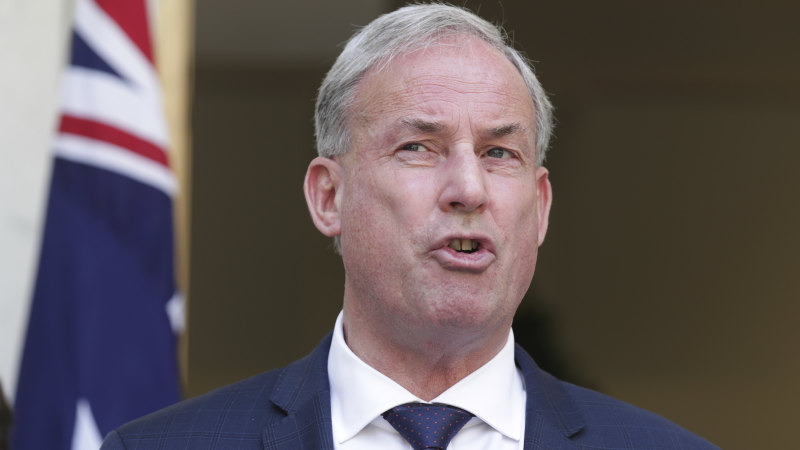 However on Tuesday evening the chair of the Royal Commission, Gaetano Pagone, issued a statement saying the commission's interim report "did not endorse the government's stated position" on privatising the aged care assessment teams.
Loading
Victorian Minister for Disability, Ageing and Carers Luke Donnellan pointed out the Royal Commission was also "yet to recommend the best way forward".
"While we support the need for consistent assessment services, we're concerned by the Commonwealth's tender proposal and the rush to privatisation," he said.
Acknowledging the chair's statement, Mr Colbeck said it was "incorrect to suggest aged care assessments are being privatised" as the tender process would be open to existing assessment organisations, including government agencies, as well as the private sector.
"The new measures will ensure all assessments fall under one contract, so those in need get access to the right assessment faster," he said in a statement. "It means those in need will no longer be shunted between assessors for review or referral," Mr Colbeck said.
NSW Health Minister Brad Hazzard doubled down on his criticism of the plan, saying it made no sense to involve a private service.
"My understanding is that there is not one state or territory leader who is in agreement with any involvement of the private sector in making the complex and delicate decisions around our aged citizens' assessments for support packages in their home," he said.
Queensland Acting Health Minister Leanne Enoch said the state was also concerned about the tender process and what it would mean for elderly Queenslanders.
"Rushing to privatise the Aged Care Assessment Teams will not improve services for these Queenslanders and in fact could make the system more fragmented and harder to navigate," she said.
Loading
"The Commonwealth thinks a market-led solution is the answer to every problem – the reality is health systems are better placed to make the clinical assessments required to ensure people receive funding packages that reflect their needs."
As of September 2019, there were more than 112,000 people waiting on the National Prioritisation System for their approved level of home care package. Ms Enoch said the federal government should focus on that.
"The problem is not with the speed of assessment but that the Commonwealth doesn't fund the packages required to meet community need."
Mr Hazzard said the NSW Government was "not happy" there was no consultation with the Council of Australian Governments (COAG) before the decision was made.
"There has not been any discussion whatsoever between state, territory and federal ministers at COAG's health ministers meeting, which is where a major reform like this needs to be discussed," he said.
Both the NSW and Queensland governments plan to raise the issue at the next COAG meeting.
Rachel Clun is a journalist at The Sydney Morning Herald.