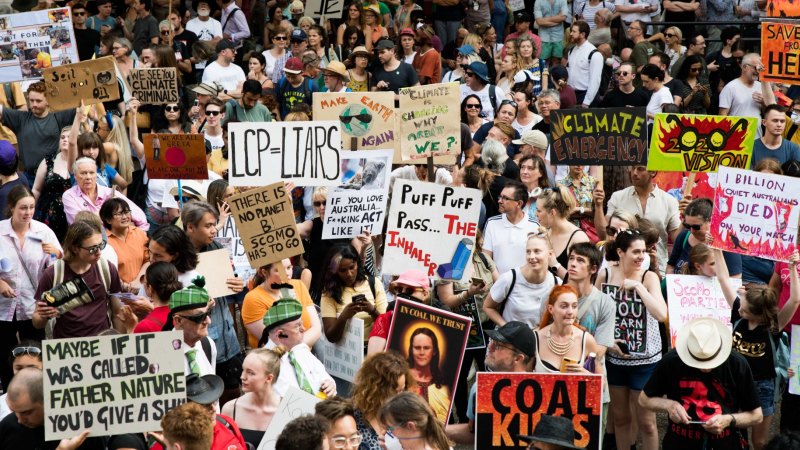 Loading
However, anti-establishment sentiment is not tied to any particular policy issue. It rests on perceptions of responsiveness to local concerns and events.
Morrison has made the mistake of seeing pro-coal patronage responsible for his 2019 victory. The ABS reveals only 37,800 people are employed in coal mining – barely 0.2 per cent of the voting public. There is no cultural affection for our coal export. Morrison won, in part, because mainstream Australians were turned off by the preoccupation the inner-city left on Melbourne and Sydney have with niche issues and identity politics.
But now there is likely to be a coalescing of views across the community about climate action. Australians reject anything that threatens their security, drives up their bills or risks their jobs. Now climate inaction presents that challenge – they are choking on smoke, homes and property have been destroyed, farmers are unable to grow crops or feed their stock, and fireys have had to risk their employment to protect their communities.
Morrison has not yet fully articulated any means to reconcile climate action with the genuine concerns around its economic cost. It's the "quiet Australians" who have heckled him in Cobargo and Nelligen. Shouts of "I don't see Kirribilli burning" and "We are totally forgotten about down here" appear to have triggered alarm bells in the Prime Minister's office. But more needs to be done.
Loading
It would require no stretch of the imagination for Labor to depict Morrison a puppet of the coal lobby. Albanese seems to have recognised the new political battlefield. He has tried to end the left's contempt for small-town Australians – in December he said emissions reductions can be achieved without ending coal exports. He has been able to reconcile this position with a more enduring commitment to climate action than Morrison, and he seems all the more authentic for it.
The right has the anti-establishment vote on loan, not in perpetuity. It must deliver policy leadership rooted in the real experience of the local citizen to maintain command over the new political playbook. This could require a reinstating of Malcolm Turnbull's National Energy Guarantee, a sensible policy that went to the heart of balancing economic concerns with the climate challenge. "Modern Liberals" are free to proclaim their support for climate action but if the government remains intransigent, voters in the crucial electorates of Wentworth, Goldstein and Higgins may wonder whether they are just supporting an empty chair.
Tom Akhurst is an Australian studying British politics in London.