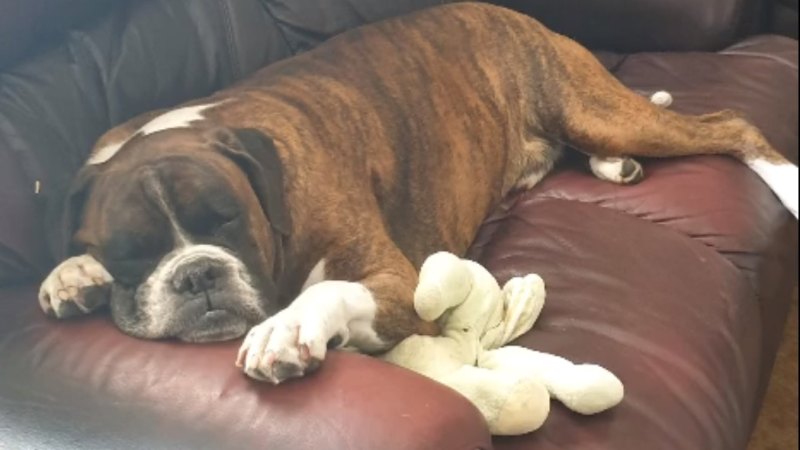 Loading
"Any breed of dog would have perished under those conditions," she said.
Qantas on Friday said it will introduce new rules for snub-nosed dogs breeds, developed with the RSPCA, including that they must be "cleared to fly" by a vet immediately prior to travel.
Qantas said it would strongly recommend customer's use registered animal shipping companies when flying, and is also reviewing its airport equipment and procedures to protect animals prior to loading and to minimise the time they spend on the tarmac.
The airline said it was putting a temporary ban on new freight bookings for snub-nosed dogs until those new measures are put in place, which is expected to take about two weeks.
"These types of dogs are hugely popular but unfortunately they are high-risk flyers due to
their respiratory system and breathing problems," Qantas Freight's chief customer officer Nick McGlynn said in a statement.
"The risk is even higher in hot conditions and this summer we've seen a tragic spike in deaths of snub-nose dogs in extreme weather."
Mr McGlynn said the "simple thing" for Qantas to do would be to introduce a blanket ban on snub-nosed dogs. However, it knew many owners loved to take their pets with them when they travelled and so was "designing a way to help reduce the risks that are inherent with these particular breeds".
The airline already has a policy of limiting flights for dogs including boxers, pugs and bulldogs to five hours, and requires owners to sign a waiver for one of these breeds to be flown any further.
Virgin Australia "strongly recommends" that brachycephalic, or snub-nosed, dogs and cats five years or older do not travel on its flights due to welfare concerns.