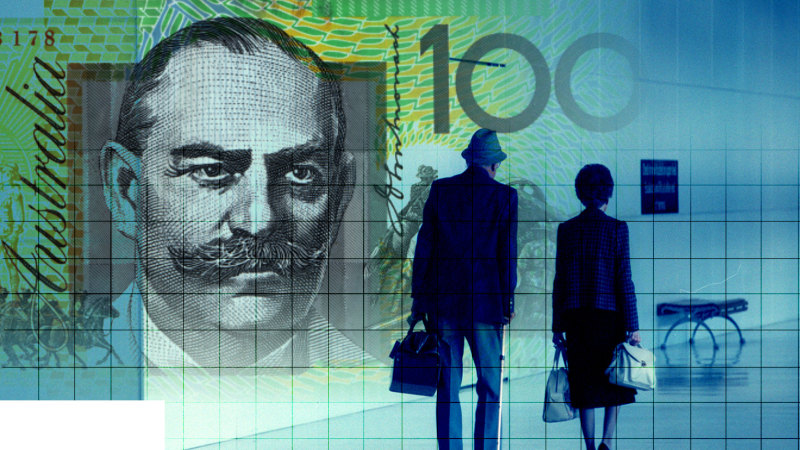 Prime Minister Scott Morrison, Treasurer Josh Frydenberg and Financial Services Minister Jane Hume have all maintained the government is committed to the scheduled super increase, which will go to 10 per cent from July next year, before rising to 12 per cent by 2025.
Loading
But a group of Liberal MPs, including the chair of the parliamentary committee on financial services, James Paterson, the chair of the economics committee Tim Wilson, MP Jason Falinski and senator Andrew Bragg have all previously raised concerns about the policy – warning it will take away wages from workers who need pay rises now.
Mr Falinski said the ANU findings added to evidence that the scheduled rise was not in the best interests of all workers.
"This is yet another study in a long series of studies, indicating that the super guarantee does not benefit people on low incomes," he said.
Research by the Grattan Institute last year found that despite employers being required to pay superannuation on top of workers' salaries, superannuation was more likely to come out of employees' pay packages.
The ANU modelling found workers earning over $60,000 only needed a compulsory super rate of 9 per cent to save for a comfortable retirement – equivalent to $44,000 a year for someone who owns their own home. A worker earning $90,000 would only need 6 per cent, while those earning $150,000 would only need to a super rate of 3 per cent. It did not take into account casual workers, gender or time out of the workforce.
Professor Warren said for workers with more inconsistent employment patterns, those who wanted to retire earlier, or expected to live to a 102, then a 12 per cent or higher superannuation rate may be warranted.
"Members can do nothing if the SG is set too high, but can contribute more if it is set too low," the research found.
"However, the idea of retaining a lower SG for flexibility might be balanced against the reluctance to contribute beyond the mandated minimum."
The research also took into account how much super would be required if people did not want to rely on the aged pension at all. A worker earning $60,000 a year would need to save 20 per cent of their income a year. Someone earning $105,000 would need to save 12.5 per cent.
Industry Super Australia, whose super funds are expected to control more than $1 trillion in assets by the time the guarantee is rolled out, said the research was flawed and misleading.
"In this fantasy world women and children don't exist and it assumes all men work continuously for more than 40 years and have no assets outside of super," ISA chief executive Bernie Dean said.
"It draws dangerous conclusions – if implemented millions of Australians would be left struggling to make ends meet on the pension, or forced to work until they drop."
Loading
Eryk Bagshaw is an economics correspondent for The Sydney Morning Herald and The Age, based at Parliament House in Canberra