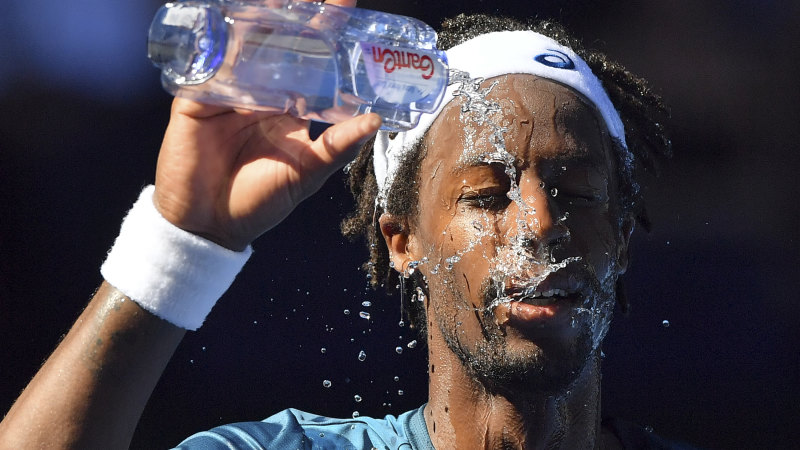 Professor Karoly said one option would be to move the tournament to another time of the year when conditions are typically cooler, adding that it was more likely the organisers would seek to manage heat stress days by treating them like rainy days, and scheduling around them, or by holding more matches indoors.
Craig Tiley, the Australian Open tournament director, said "several years ago, there was some public debate about moving the [Open] to March – the beginning of autumn".
"Since then, changing the international tennis calendar has been an ongoing conversation," he said.
"But given our tremendous growth, the incredible quality of play from the athletes and the absence of a compelling reason for a move, it is fair to say it has not seriously been contemplated in recent years. That said, we will always consider opportunities to improve our events and sport for players and fans alike."
Professor Karoly's comments come days after Tennis Australia was forced to defend its hazardous air quality policy. Smoke from bushfires forced medical time-outs and the exit of Slovenia's Dalila Jakupovic during the Australian Open qualifying tournament last week.
Relatively cool conditions are forecast for the first week of the Open, with the mercury forecast to nudge 30 degrees only on Wednesday.
There has been, though, a "dramatic" increase in the number of days in Melbourne above 38 degrees in recent decades, Professor Karoly said. "The projection is for a further increase in all the climate models."
The tournament updated its heat stress scale last January – a month that turned out to be Victoria's hottest January on record.
The warming trend has been clear since the 1950s across most of Australia. Temperatures are about 1.4 degrees warmer than a century ago, and 2019 was declared the country's hottest on record by the Bureau of Meteorology earlier this month.
Loading
Many regions had their hottest year on record, including Sydney and Canberra.
According to bureau data 1981-2010, Canberra typically recorded more than seven days a year above 35 degrees, and about one day every three years when the mercury climbed to 40 degrees or above.
In 2019, though, the city had 33 days of at least 35 degrees, and six of more than 40.
Given the trends, it was likely other major sporting events in Australia would face greater scrutiny about how they treated the participants and fans.
This scrutiny should also extend to football, including the A-League, with a sport typically played elsewhere in the cooler months played in mid-summer heat. Such a move was "a weird decision", Professor Karoly said. 
Loading
While professional sporting organisations had the benefit of advanced sports science and often the option to play their matches at night, the same was not true for many regions outside the major cities.
"Some of these areas are the least able to afford the process [of adjusting to the rising temperatures]" he said.
Professor Karoly will give a public lecture for the Australian Mathematical Sciences Institute's summer school program at La Trobe University in Melbourne at 6.30pm, 29 January.
Peter Hannam writes on environment issues for The Sydney Morning Herald and The Age.
Most Viewed in Environment
Loading