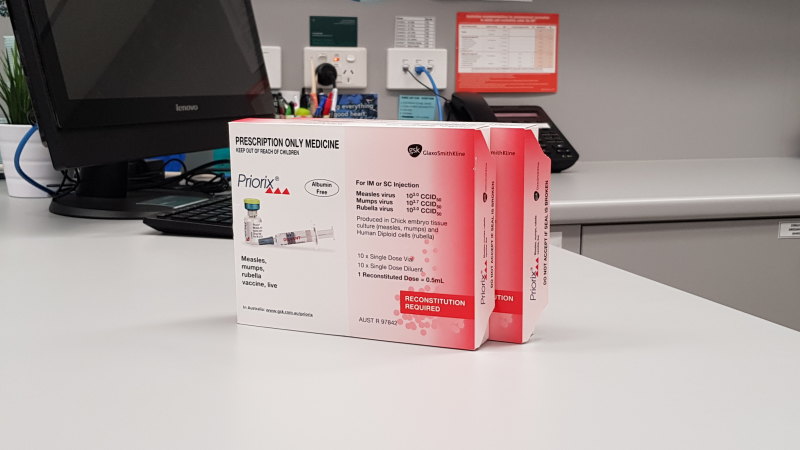 "We would normally only have enough doses to cover the childrens' vaccination program, and then we've had small amounts available for adults," Dr Young said.
"But we know there's been a problem in the private sector with accessing the vaccine, so that's why we've taken the step of purchasing such a large amount and distributing it."
The government has spent $1.03 million to purchase the doses of the measles, mumps and rubella (MMR) vaccine, which will be distributed to doctors for free through the usual channels.
The move comes after Queensland Health admitted last year it has "failed" in getting the message out about the benefits of being vaccinated against measles.
The 2019 Queensland outbreak was in the shadow of the deadly outbreak in Samoa, where around 5000 people were infected and 72 people died, 61 of those children under four years old.
But Health Minister Steven Miles said the major concern they were trying to address with the new doses of vaccine was under-vaccination in the adult population.
Loading
"People of all ages have been affected during the current outbreak in Queensland, however most of the patients have been adults," Mr Miles said.
"That's why we've ordered extra shots to ensure our hospitals and GP clinics across the state are well stocked to fight this preventable disease."
In particular, anyone planning to go overseas to a country where measles is endemic is being urged to get a shot if they're unsure whether they've received the required two doses of the MMR vaccine.