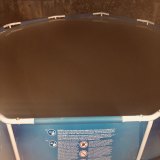 People relying on water tanks at home woke to find their toilets flushing with orange water and early morning swimmers have been turned away from public pools, including at Fitzroy, Brunswick and Harold Holt in Glen Iris.
It was all a present from the dusty north, drifting invisibly over the suburbs from yet more dust storms in the Mallee and falling as mud with the first drops of Wednesday evening's rain.
The EPA expects light smoke haze to sweep back over Melbourne this week, with air quality forecast to drop back to "moderate" on Friday, Saturday and Sunday.
Ms Green said the smoke would drift from East Gippsland and the state's north-east.
"But it's really moderate. You'd barely notice it," Ms Green said.
Air quality in the north-east and East Gippsland will dive to "poor" as the fires keep burning.
Forecaster Dean Stewart said the Bureau of Meteorology wasn't expecting winds to drive more smoke over Melbourne.
"A lot of the weekend, the winds should keep the bulk of it over far eastern Victoria. It's nothing like we had about a week and a half ago," Mr Stewart said.
"It's also going to depend on how active the fires are across the weekend."
One fire burned out of control in East Gippsland on Thursday, threatening homes in Buldah.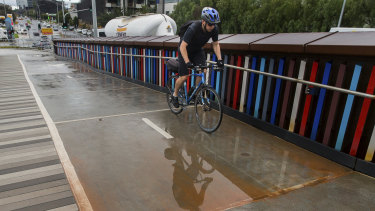 The bushfire flared up around 2pm but was downgraded from the emergency level to watch and act at 5.30pm.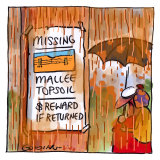 Conditions are forecast to be milder for the rest of the week, which is good news for play at the Australian Open. Mr Stewart said the rest of the week would be mostly mild and dry, save for the odd squally shower.
"After [Thursday] it's going to clear, so much lighter winds over coming day … we're looking at mid to high 20s, so no scorching days as we sometimes we see at the tennis."
Mr Stewart said it was not unusual for dust to make its way to Melbourne, but the timing of the rain made for a grimy evening and morning.
Between 15-25 millimetres of rain fell across the suburbs on Wednesday night, enough for Burnley Station to close on Thursday morning because of flooding in the subway.
The latest downpour has pushed Melbourne's January's rainfall to more than 110 millimetres, more than double the month's average total of 46 millimetres, and with still a week to go.
Fierce winds also battered the state on Wednesday evening, with gusts of up to 83km/h recorded at Melbourne airport and a top of 128km/h at Mount Hotham.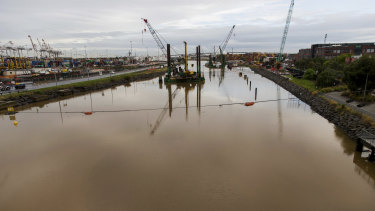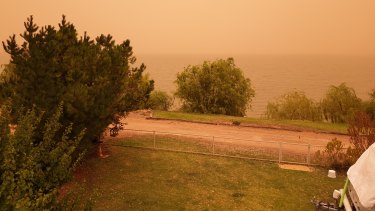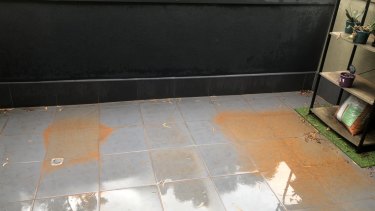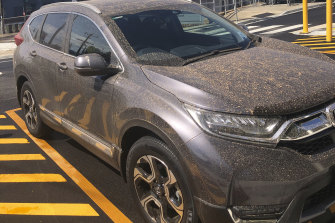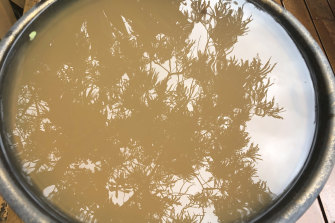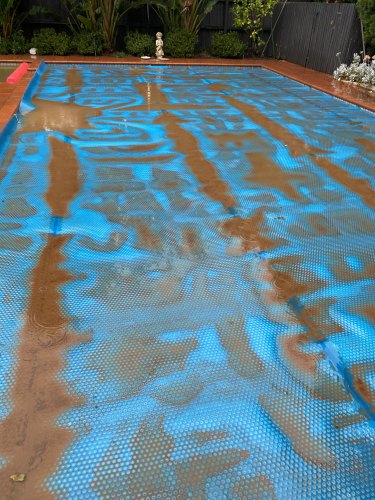 Zach is a reporter at The Age. Got a story? Email me at zach.hope@theage.com.au
Rachel is a breaking news reporter for The Age.