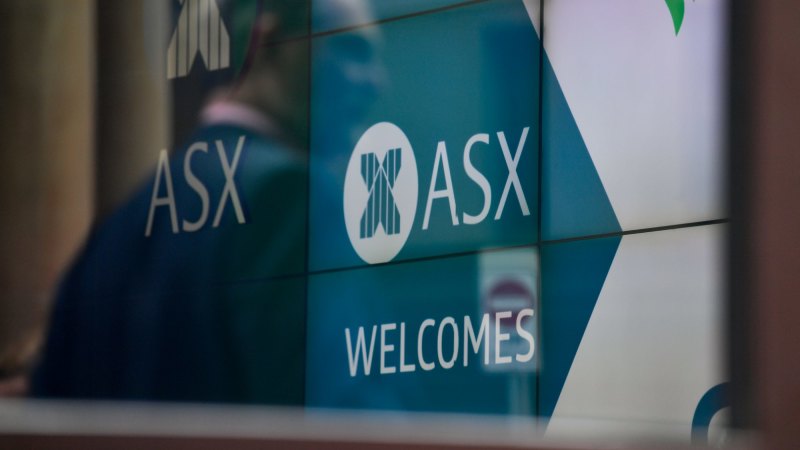 That's it for the blog this week.
Thanks to everyone who stopped by. We'll be back on Tuesday following the public holiday on Monday.
Have a great long weekend. 
Scutty.
Australian shares eased into the long weekend on Friday, brushing aside continued uncertainty associated with the coronavirus outbreak in China to post modest gains for the session.
The benchmark S&P/ASX 200 rose 2.5 points, or less than 0.1 per cent, to close at 7090.5, recovering some of the ground lost on Thursday following the release of Australia's better-than-expected December jobs report which saw near-term RBA interest rate cut bets curtailed.
For the week, the benchmark index increased 0.4 per cent, adding to the rally the local market has enjoyed since the early parts of January.
The resilient performance on Friday came despite further reports of coronavirus cases in China, including an increased death toll.
"Investors should be alarmed but not panic just yet," said Diana Mousina, senior economist at AMP Capital. "While it is impossible to know exactly how much more the virus can spread, most epidemics have taken 6-18 months to run their course before the actions taken by authorities start having an impact."
Given the uncertainty, James Whelan, investment manager at VFS Group, said he's steering clear of oil producers, airlines and airports for the moment.
"If it was any other time of the year I'd be less concerned, but because it's Chinese New Year the scale of disruption means the ramifications will probably be felt for at least a few months," he said.
However, outside of those areas, Mr Whelan said it's "business as usual".
The gains on Friday were led by healthcare, helped CSL shares which climbed 1.1 per cent to a new closing high of $310.70.
Financials also added 0.3 per cent, supported by gains in the big four banks. Insurance Australia Group provided some offset, sliding 5.4 per cent to $7.30 after announcing a profit warning.
The materials sector was the biggest drag on the market, falling 0.9 per cent on the back of weakness in commodity prices, especially iron ore and crude oil.
Rio Tinto shed 2.8 per cent to $103.18, BHP Group 1.5 per cent to $40.45 while Fortescue Metals slipped 0.4 per cent to $12.48.
Downer EDI recorded the largest gain on the benchmark for the session, recovering around a third of the decline seen on Thursday. It rose 6 per cent to $7.60.
Overall, 100 companies gained, 82 fell while 18 were unchanged. The ASX will be closed on Monday for the Australia Day public holiday.
Alright gold bugs. Here's a bullish forecast for you to hang you hat on over the long weekend.
According to the Commonwealth Bank, gold prices, currently sitting around $US1,561 per ounce, are likely to climb further in the months ahead.
"We think the gold price will peak at $US1,600 per ounce in the September quarter, in line with our expectation that US 10-year real yields will bottom at around ‑0.5 per cent," the CBA's mining and energy commodities analyst Vivek Dhar said.
Explaining his view for further upside in the near to medium-term, Mr Dhar says is forecast is underpinned on the US Federal Reserve cutting the Fed Funds rate by 50 basis points over the next year, more than what markets are currently pricing in.
While that he expects that prices will top out at $US1,600, he expects the bullion price will remain supported over the longer term.
"We expect the precious metal to gradually ease over the next year, before stabilising at $US1,500 per ounce," he said.
Morgan Stanley is cautious towards the upcoming reporting season, warning stretched valuations could lead to a selloff should earnings come up short.
"Two things have been constant in the last 12 months – earnings trajectory has been negative and multiples have expanded," the investment bank's Australian equities team wrote. "We can appreciate the boost to valuations that structurally lower interest rates bring but at current levels we view valuations as demanding an upgrade cycle to emerge and this is something we see as still some way off."
Trading at 18 times earnings, Morgan Stanley says the market, and its sub-components, leave the S&P/ASX 200 "open to some degree of correction should the earnings mark miss".
"Banks, consumer and housing linked all present risk to expectations, and while an Aussie dollar below 70 cents will assist FX translators, we feel this is embedded in expectations," it said.
And that's before disruptions cause by recent bushfire activity are taken into account.
"Early calibration of the full impacts of these crises on reported company results has begun with several downgrades provided from the retail sector," it said. "Given the breadth of impact, and also potential for longer lasting compression of confidence and sentiment, we would expect company outlooks to be subdued by recent events."
Earnings season gets underway at the end of the month.
The local market is stumbling towards the close, giving back much of the gains seen earlier in the session.
The benchmark S&P/ASX 200 is now up less than 0.2 per cent at 7098.6.
The moderation of gains may reflect caution ahead of the Long Weekend, especially given uncertainties over what will happen with the coronavirus outbreak over the next three days.
Hopefully we won't get a scenario like we saw in China yesterday where investors, ahead of a week-long holiday, decided to take money off the table agressively, resulting in falls of around 3 per cent across all major markets.
The latest batch of economist forecasts have just hit the inbox, including those for next Wednesday's Australian consumer price inflation (CPI) report.
Headline CPI (including all items in the ABS price basket) is seen lifting 0.6 per cent for the quarter, according to the median forecast, leaving the change on a year earlier at 1.7 per cent, identical to the pace seen in the September quarter.
The trimmed mean reading (which strips out the most volatile price movements in the basket and is the preferred measure on underlying inflation used by the RBA) is tipped to rise by a slower 0.4 per cent for the quarter, leaving the year-ended rate at 1.5 per cent, an outcome that would not only be the below the 1.6 per cent level expected by the RBA but also the slowest on record.
As a reminder, the RBA's underlying inflation target is between 2-3 per cent, something it has not been able to achieve since late 2015.
Six people in NSW and Queensland are being tested for the coronavirus, which has killed 25 people in China.
Chinese health authorities say the virus has now been confirmed in 830 people. Most of those cases were in the central Chinese city of Wuhan, where it's believed to have originated in December.
NSW Health confirmed four people were being tested for the new virus, but so far no one has tested positive. Five cases referred to NSW Health previously were determined to be other illnesses.
Two people in Queensland are also being assessed amid concerns they may have the deadly coronavirus, but four others have been cleared.
There's more here. 
Macquarie Research isn't expecting much from Australia's listed banks in the period ahead, warning of risks to "earnings from subdued credit growth, higher expenses as well as margin and fee pressures", leading to the possibility that "payout ratios will be difficult to sustain as returns deteriorate further and forecast dividend cuts across the sector."
"While we recognise the sector's relative value appeal, we believe the discount is likely to persist until the fundamental outlook improves and the downgrade cycle stops," the investment bank told clients. "Furthermore, we believe that banks should trade at a discount relative to history given earnings pressures associated with the low rate environment, as well as regulatory and competitive headwinds."
Despite trading at a discount compared to the average seen over the past decade, in line with what's been seen offshore, Macquarie cautions that "despite looking relatively cheap to the domestic market, Australian banks remain expensive relative to global banks, trading at around a 21 per cent premium to their long-term average".
It says the list of issues facing the sector "keeps going and going and going", leading it to downgrade its FY20-21 earnings estimates by 1-3 per cent.
Macquarie has also announced some ratings changes which have not gone unnoticed by investors today.
"We upgrade BOQ's recommendation to neutral following material share price underperformance and downgrade ANZ's recommendation to underperform, consistent with our underweight view on the sector," it said.
It has a neutral recommendation on NAB and Westpac an underperform recommendation on the CBA and BEN.
BOQ shares have jumped 2.5 per cent to $7.51. ANZ shares, while up for the session, are underperforming the other majors with an increase of 0.5 per cent to $25.875.
After a slow start to the session, the juggernaut that is Australia's healthcare sector is now once again in full flight, surging another 1.4 per cent to a fresh record high.
CSL, the largest company in the index by market cap, is leading the charge higher, jumping 1.9 per cent to $312.98. It too is at a record high, masking a mixed performance across the remainder of the sector.
Resmed is down 1.1 per cent to $23.655 while Cochlear is off 0.3 per cent to $236.505.
Ramsay Healthcare is up 0.5 per cent to $79.75. Sonic Healthcare has also added 0.7 per cent to $31.22.
Here's an interesting tweet showing both nominal and real (inflation adjusted) 2-year government bond yields around the world. 
Risk-free rates (and fixed income investment more broadly) aren't offering a whole lot of appeal from pure yield perspective, especially after inflation is taken into consideration. 
It's little wonder why global equities remain supported on even the smallest of dips, including locally.