Senator McKenzie's current register of interests does not disclose the patronage, but her spokeswoman said she had never "formally" accepted the position.
There are growing doubts within government ranks as to whether Senator McKenzie will survive the scandal over her administration of a sports funding program, which has engulfed the Coalition since a damning audit of the scheme was handed down last week.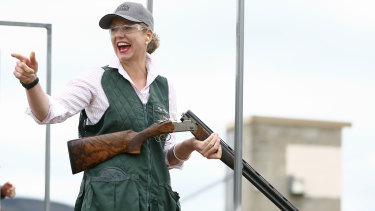 Senator McKenzie's office said on Thursday she would not be resigning and was "confident" she had not breached any ministerial standards.
Sources close to the review have told The Age and The Sydney Morning Herald the critical element would be whether Senator McKenzie had approved the funding in the four weeks between receiving the gift of membership and announcing the grant.
The body at the centre of the controversy, Wangaratta Clay Target Club, confirmed on Thursday the Victorian senator – an avid shooter – had registered to become a "full fee paying member" on January 25, 2019.
Loading
Club vice-president Brian Reid said the membership was a gift from the club's committee and valued near $180.
About four weeks later Senator McKenzie announced the club had been successful in receiving a grant to upgrade its toilet facilities under round two of the $100 million Community Sport Infrastructure Grant Program.
The auditor-general's report last week slammed Senator McKenzie over her handling of the program, which she oversaw as sports minister, revealing she and her staff intervened hundreds of times to overturn the merit-based assessments of applications from sporting groups for cash.
Mr Reid told Sky News Australia the club would likely have applied for the grant "six months or more" before Senator McKenzie became a member.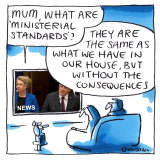 "We would have applied for it well before she visited the club," Mr Reid said.
"If you saw the state of the toilet facilities here before that you would appreciate there was probably not a club in Australia more worthy of such a grant."
He said the club was uncomfortable that it had caused Senator McKenzie's grief and said from its point of view she had "done nothing wrong at all".
Mr Morrison, who referred Senator McKenzie's decision to award the grant to Prime Minister and Cabinet secretary Philip Gaetjens on Wednesday, said the process must be would take place "independently" of his government.
Labor's shadow special minister for state, Don Farrell, wrote to Mr Gaetjens on Thursday asking for assurances the final report would be made public "at the first opportunity".
Senator Farrell warned against a "sham" investigation to serve the political interests of the government.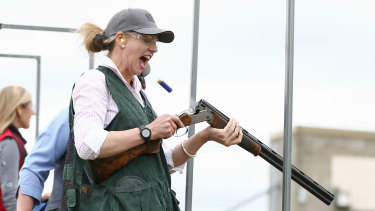 Rob Harris is the National Affairs Editor for The Sydney Morning Herald and The Age, based at Parliament House in Canberra