Doubts about further interest rate cuts from the RBA and continued uncertainty surrounding China's coronavirus outbreak saw Australian shares ease lower on Thursday, pulling back from the record highs hit a session earlier.
The benchmark S&P/ASX 200 slid 44.7 points, or 0.6 per cent, to close at 7088.0, dragged lower by falls across all sectors except for information technology and REITs.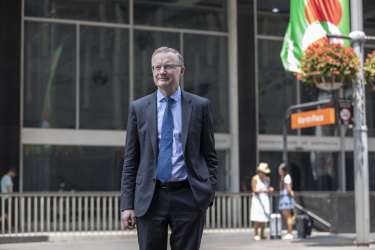 After posting modest falls in early trade, the market's losses accelerated following the release of Australia's December jobs report. Unemployment fell unexpectedly to a nine-month low of 5.1 per cent, scuppering near-term expectations for a rate cut from the Reserve Bank of Australia (RBA).
"The improvement in the unemployment rate will be a welcome development for the Reserve Bank, which remains focused on the intertwined goals of full employment and the inflation target," said Kaixin Owyong, economist at the National Australia Bank. "With unemployment falling for two months in a row, there is now greater uncertainty over the probability of a February rate cut."