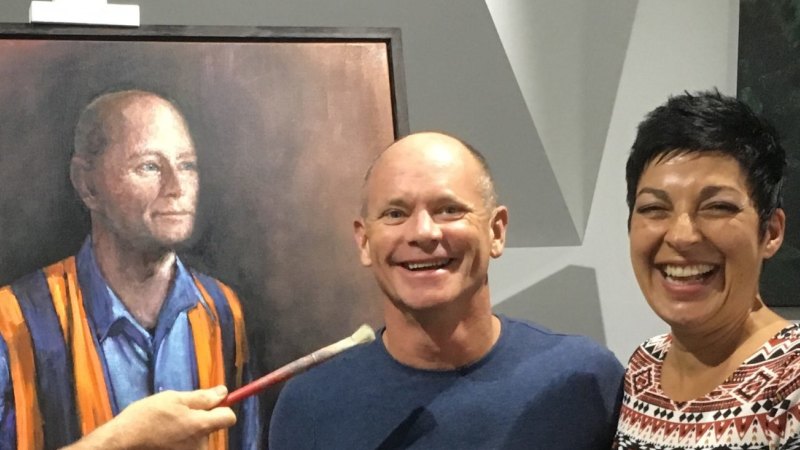 Mr Newman stood by his decisions as premier, saying his big regret was not getting a second term to consolidate the changes his government made.
"It was a very close election at the end of the day … my regret about 2015 was we really needed another three years," he said.
"If we had had another three years, after making all the tough decisions that were unpopular but necessary Queensland would be going like a bat out of hell now, I can assure you of that."
Mr Newman has fonder memories of his time as lord mayor, during which he oversaw the construction of major infrastructure like the Clem7 tunnel, and the planting of a million trees around the city.
Despite regreting the the early end of his political career, he urged people of all political persuasions to enter politics themselves.
"Politics today is rougher and tougher than ever before. It's a hard job, and I think Australians do get that," Mr Newman said.
Loading
"But I would still encourage people of all political persuasions to still have a go and get involved, because we need people with good ideas who want to achieve things to be involved in the process."
Mr Newman isn't the only former state leader being honoured on Australia Day, with former NSW premier Barry O'Farrell also earning an AO.
Former Queensland Police Service Commissioner Ian Stewart has also been made an AO for his service, after retiring in 2019 following a distinguished career.
Queensland Supreme Court Chief Justice Catherine Holmes has been made a Member of the Order of Australia (AM) for her service to the law in the state.
She has served as the state's top judge since 2015, as well as being commissioner of the official inquiry into the 2011 Queensland floods.
Musical theatre star Caroline O'Connor, who lives on the Sunshine Coast, has been made a Member of the Order of Australia for her contribution to the arts, having starred in stage productions of Chicago, West Side Story, and the hit movie Moulin Rouge.
Vaughan Johnson, a former member of Mr Newman's governmen, has been awarded an Order of Australia Medal (OAM) for his service as the Member for Gregory from 1989 to 2015.
Stuart Layt covers health, science and technology for the Brisbane Times. He was formerly the Queensland political reporter for AAP.