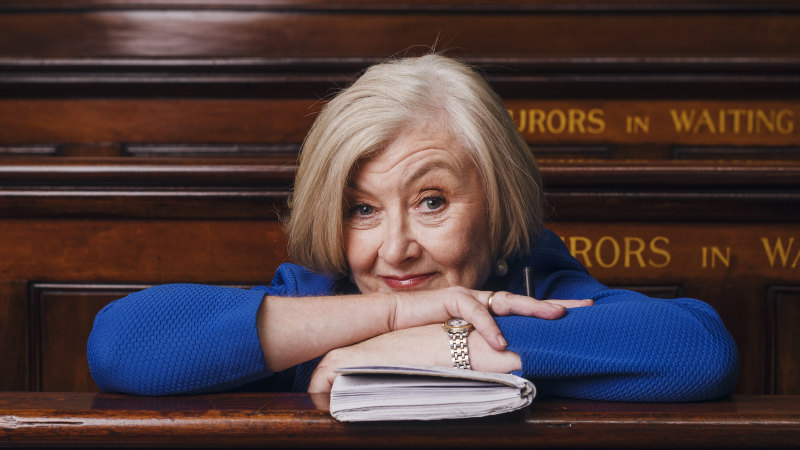 "When you do have a major story, the night before you just feel physically ill," she says. "You don't feel a sense of joy or victory or anything like that, you just feel sheer fear … because the stakes are really high."
Loading
McClymont says there have been times when she wanted to give up and quit, but persistence and dedication to the idea she can make a difference has always helped her push through.
"There is always shameless people trying to advantage themselves or their families," she says. "People don't realise what a corrupt underworld we have in Sydney and in NSW … they need to be held to account."
But holding people and organisations to account has become increasingly difficult in Australia. Last year, News Corp journalist Annika Smethurst and ABC reporters Dan Oakes and Sam Clark were raided by the Australian Federal Police for reporting on matters of national security.
McClymont says the raids have made whistleblowers more reluctant to talk and reflect badly on Australia's democracy. Last year alone, McClymont says she spent about 25 per cent of her time working with lawyers on defamation action.
Loading
"Over the years, my sources have become more reluctant to contact you because of that fear that their computers or phones will leave a trail. It's affecting how we get information from people and whistleblowers are terrified," she says.
Her Order of Australia (AM) is all for the readers, she says, who have been on a "wild journey" with her.
"Everything you do, you do for the readers. I'm just utterly humbled and completely chuffed. It is nice to think in some small way you have made a difference."
Other recipients include Nine newsreader Peter Overton and veteran Nine journalist Robert Penfold. Seven's Johanna Griggs was also honoured, as well as managing director of Perth's 96FM, Gary Roberts.
Zoe Samios is a media and telecommunications reporter at The Sydney Morning Herald and The Age.