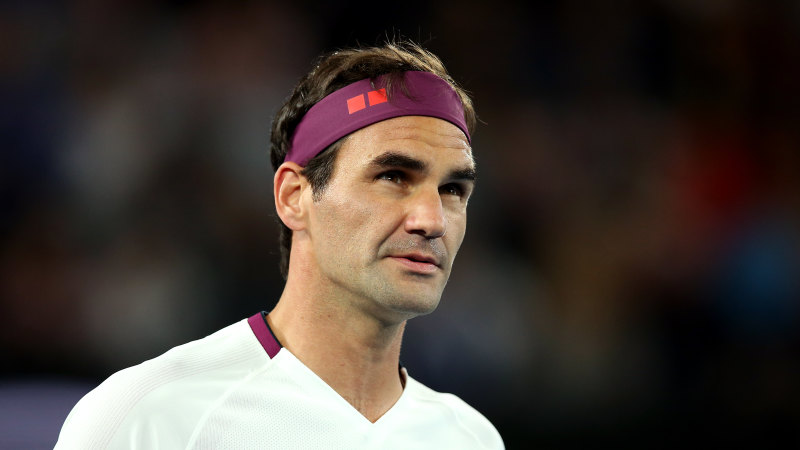 Thanks so much for following along on today and tonight's Australian Open blog.
It's a great pleasure to bring these games to you all and log back on tomorrow for more action!
Have a wonderful evening! 
Anthony Colangelo reports on Roger Federer's four-set win over Marton Fucsovics. 
Federer was a sight to behold after that first set tonight.
Here is just one highlight.
John McEnroe ended the interview with Federer by making some jokes at the expense of his next opponent, Tennys Sandgren.
McEnroe joked about how his fellow American's parents must have wanted him to play tennis.
"He wasn't going to be a baseball player," Federer replied.
"I've never played against Tennys. But I've played a lot of tennis."
The dad jokes were at an especially ordinary level. 
McEnroe to Federer
On the match
"It was a tough start. Marton played clean. I struggled.
"I took some time. I was looking to mix it up some more. It's slow in the night time, especially when it's cold like this."
"It's frosty," Federer joked.
How he recovered from the four hour match
The morning after Johnny's match I was in bed late and I was like "how am I going to stand up?"
I was able to recover and I will feel better with every game that goes by after that match.
He tells the fans he hopes he can see everyone next year for Australia Day.
The Hungarian took a set from one of the greats and he will learn from this match.
Fucsovics won six games in the opening set and Federer has only let him have five games thereafter.
The GOAT was challenged and he responded decisively.
But his opponents will see some cracks in his game, some missed shots that he usually doesn't miss.
He's still capable of winning but the other contenders won't see him as invincible.
His quarterfinal will be appointment viewing.
Federer wins 4-6, 6-1, 6-2, 6-2. 
Federer just blasted a shot wide and screamed out "Ei, ei, ei!"
Very funny.
Fucsovics again played some good strokes but Federer is just too good.
He's even gone to his stand up routine challenging a missed out call (the ball was miles out) by staring longingly at the spot it went out at.
He can joke around. He's in. From a set down to 3-1 winner in just over two hours.
One game to go, if he holds serve. He is through. 5-2 in the fourth.