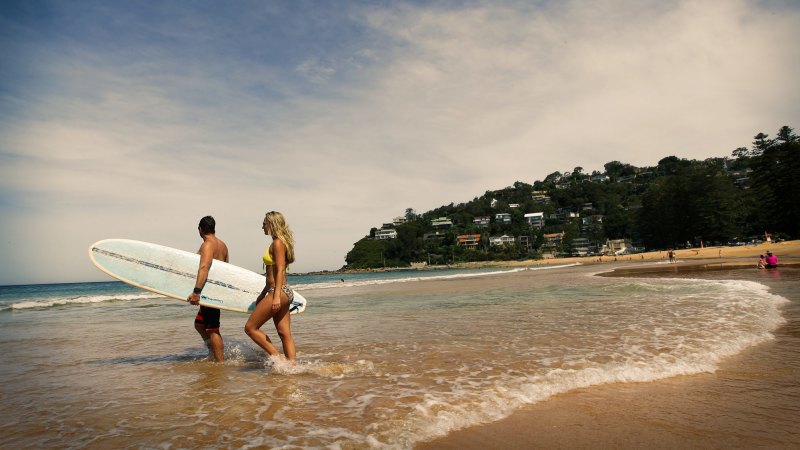 Responding by email, Mr Quigley's manager said she had already received two holiday requests for the period and noted while working in a small business had its benefits it also had its downsides.
Having "a one-man band for the most part of March is not something the business can possibly sustain," she said in her email.
'He engaged in conduct which was impulsive and puerile.'

Fair Work deputy president Abbey Beaumont
A dispute ensued and Mr Quigley was given an ultimatum by Belfast Sinks' director, Andrew Shaw, that if he did not agree to a long weekend or half-day instead, he would be expected to hand in his notice.
Mr Quigley hung up the phone on Mr Shaw twice and then "poured his guts out" to a colleague who told him to calm down because there were customers around.
He was eventually offered the option of taking the holiday as unpaid leave, and following the holiday a meeting was held between Mr Quigley and Mr Shaw to determine whether the relationship was "salvageable" and whether Mr Quigley had an "ounce of remorse for his actions".
Loading
The pair disagreed over Mr Quigley's notice period and after he did not return to work he was emailed a letter of termination stating that he was dismissed for misconduct, insubordination, general misconduct and gross misconduct.
At the Fair Work Commission hearing, deputy president Abbey Beaumont found Mr Quigley "demonstrated an unwavering resolve" that his request for annual leave was reasonable and could not be dissuaded otherwise.
"Because of this belief, he engaged in conduct which was impulsive and puerile," Ms Beaumont found.
"That conduct when considered individually may have been considered minor indiscretions and on their own, an insufficient basis to constitute a valid reason for dismissal. However, each of the examples above cannot be disaggregated from a consistent pattern of behaviour which was confrontationist, argumentative and insubordinate."
She was critical of the evidence given by both Mr Quigley and Mr Shaw, "playing out at times like a second-rate soap opera with staring, eye rolling and rather dramatic head shaking".
While taking into account the size of Belfast Sinks, which was a small business at the time, Ms Beaumont found Mr Quigley was not accorded "any semblance of procedural fairness" at the meeting at which he was dismissed.
"I am not satisfied that Belfast Sinks had a valid reason for Mr Quigley's dismissal," she found.
"I have concluded Mr Quigley's dismissal was unjust, unreasonable and harsh."
Mr Quigley was awarded the equivalent of four weeks salary, $5895, after Ms Beaumont noted there was no possibility of reinstatement given the "fractious" employment relationship "due in large part to the argumentative and uncompromising approach of Mr Quigley".
Mr Quigley and Belfast Sinks were contacted for comment but did not respond before publication.
Cara is the small business editor for The Age and The Sydney Morning Herald based in Melbourne