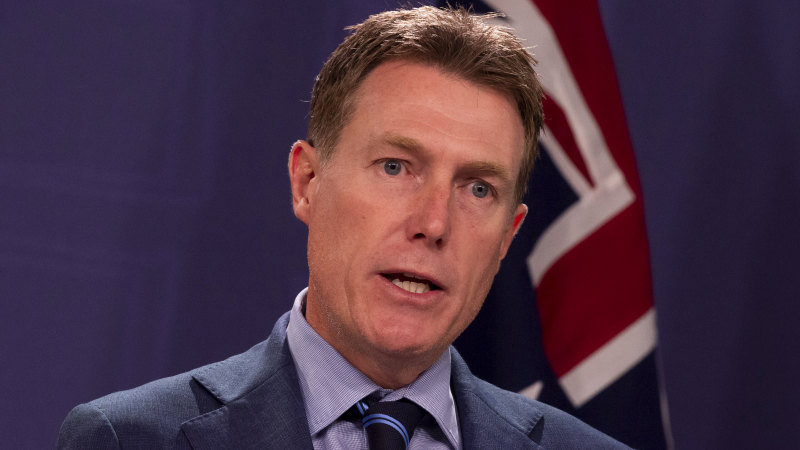 Loading
On the wage theft bill, Mr Porter said he had taken into account submissions from unions and employer groups, acknowledging that some opposed criminal sanctions for the most serious underpayment cases, to which he remained committed.
The bill comes amid a string of underpayment scandals involving major employers including 7-Eleven, Qantas, Bunnings and Woolworths.
It is not expected to impose criminal penalties for accidental underpayment of staff, despite union calls for the offence to apply to "reckless" conduct.
"We think that because of the seriousness of the criminal penalties that would apply to this offence, the mental element has to be clear, discernable and demonstrate a level of culpability on the part of the person who will be accused and prosecuted," Mr Porter said in an interview with The Sydney Morning Herald and The Age. "The type of penalties that we intend to attach to this criminal behaviour are not the sort of penalties that generally apply to merely reckless behaviour."
But he put company directors on notice they might be held responsible for wage theft that happened on their watch.
While consultation was still under way on "a range of options" targeting directors, including banning those who allowed wage theft from sitting on boards, Mr Porter said: "I think the degree of responsibility at the moment isn't direct enough."
Board directors and executives should turn their attention to their payroll systems, he said, warning that any employer seeking to argue they mistakenly underpaid staff would have to show what steps they had taken to prevent this, including investing in best-practice payroll software.
"Some large organisations have underinvested in systems and platforms that would allow greater accuracy in payroll," the minister said. "Self-reporting and auditing is one thing, but investing in the platforms and systems that prevent the errors from occurring in the future is another."
Loading
Mr Porter said some large employers appeared to spend large amounts of time and money on marketing, advertising, brand recognition and sponsorships, while neglecting the IT systems that would enable them to pay staff correctly.
Small and family business owners were in a slightly different position, he said, flagging an expanded role for the Fair Work Ombudsman in helping these employers navigate the award system, which some have complained is too complex – an issue the minister is also reviewing.
Mr Porter said employers should keep their ambitions about proposed changes to the award system "modest", saying "large-scale change" such as merging awards would be difficult to achieve given a lack of consensus on the issue.
Dana is health and industrial relations reporter for The Sydney Morning Herald and The Age.