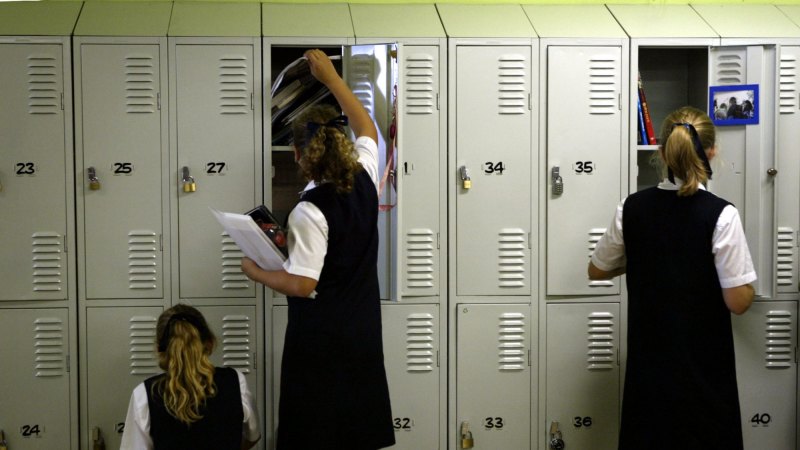 State schools in Victoria will this year host more than 6000 fee-paying international students, who are enrolled at hundreds of accredited secondary schools.
Fees for international students range from $12,218 a year at primary school level to $18,163 at VCE level, plus homestay fees of $200-$370 a week.
The department's deputy secretary, David Howes, said while outlining the department's advice on the coronavirus outbreak this week that the international student program was "one of the strengths of Victoria's education system".
But the government's international student program is lumbered with an inefficient information system that has been slated for replacement since early 2014, the internal report reveals.
Its replacement is said to be "critical for the delivery of [the Department of Education and Training's] international student program".
Chronic delays with the new system led the department to move last year to dump the private supplier that it had contracted to deliver the project
But the decision to go in-house has inflated project costs, as have changes to its scope required to handle the strong recent growth in the number of participating students.
A new international student information management system was due to come online in December 2017, at a cost of $1.1 million.
But according to a status report on the project, the cost has since blown out to $1.91 million, while it is not expected to be completed until September this year.
More time and money is required if the project is to be completed, the report said.
"Time delays risk losing staff critical to project delivery," it said.
Opposition education spokeswoman Cindy McLeish said the cost blowout and delays in the IT project were comparable to the deeply troubled Fines Victoria project.
Cost overruns with the delivery of that project have mounted to more than $20 million, as well as blowing a hole of more than $300 million in state revenue.
"This is money that could have been spent on improving education outcomes for Victorians, yet has been wasted by Daniel Andrews," Ms McLeish said.
An Education Department spokesperson said a new information management system was needed to support Victoria's international student program, "which has almost doubled in size over the last five years and is the largest in the country".
"The new system will contribute to an improved experience for international students and their families by streamlining the international student application process," the spokesperson said.
"It will also allow recruitment and admissions staff more time to spend on supporting schools and working with students and their families."
Funds are being reallocated from elsewhere within the department to complete the project.
Meanwhile, the department has emailed schools in the program with advice on the deadly coronavirus outbreak.
About 2000 Chinese students are taking part, including a small number from Hubei province, where the virus originated.
The department said any student travelling from Hubei should be isolated at home and should avoid school for 14 days.
"If you are an international Student Program school, work closely with your homestay families who are hosting international students from China or other areas where the virus has been reported so that they are assured of the relatively low risk and know to seek medical advice where appropriate," the department said.
"It is important that you closely monitor the wellbeing of international students, particularly from China, who may feel vulnerable at this time, and connect them to support services as required."
Adam Carey is Education Editor. He joined The Age in 2007 and has previously covered state politics, transport, general news, the arts and food.