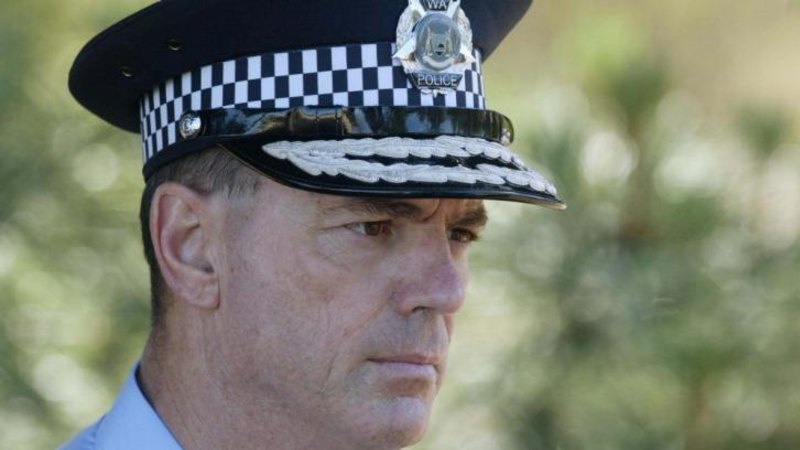 "If we don't do something different we are going to be faced with the same stats in another five year's time."
Mr O'Callaghan comments echoed calls from current Police Commissioner Chris Dawson last week to expand diversionary programs, similar to WA's cannabis intervention sessions.
WA Police officers can currently choose to divert users found with less than 10 grams of marijuana on them away from court and into educational programs.
During an interview with Nine News Perth Mr Dawson admitted current policies didn't work and it was easier to buy meth on Perth streets now than 10 years ago.
"Chalking up a criminal conviction for a user has not been proven to be demonstrable," he said
"Simply accumulating possession-type offending and putting them back before the courts without education and rehabilitation, I don't think is the complete answer."
The move triggered a political spat over the state's drug policy with Opposition Leader Liza Harvey lashing the McGowan Government for "giving up the war on meth".
Ms Harvey said it was dangerous to compare diversionary programs for meth users to cannabis users and said the efforts of the commissioner were not being resourced appropriately.
But Mr O'Callaghan, who worked very closely with Ms Harvey during her time as police minister, said he was "very disappointed" with the opposition leader's response.
Loading
"When she was police minister and I was the police commissioner we weren't making any gains under that police either and she knows that," he said.
"What she's saying is we're going to do the same thing we were doing five years ago and we're going to get the same outcome.
"We've got to work out what the main game is, is the main game supply interruption or is the main game demand?
"Reducing demand is a complex problem, it's a complex discussion, but people in government don't want to go there because they are just scared of the public thinking they are soft on drugs."
Mr O'Callaghan said diversion measures needed to be paired with better drug intervention programs in the prison system, which were currently "abysmal".
Marta is an award-winning photographer and journalist with a focus on social justice issues.