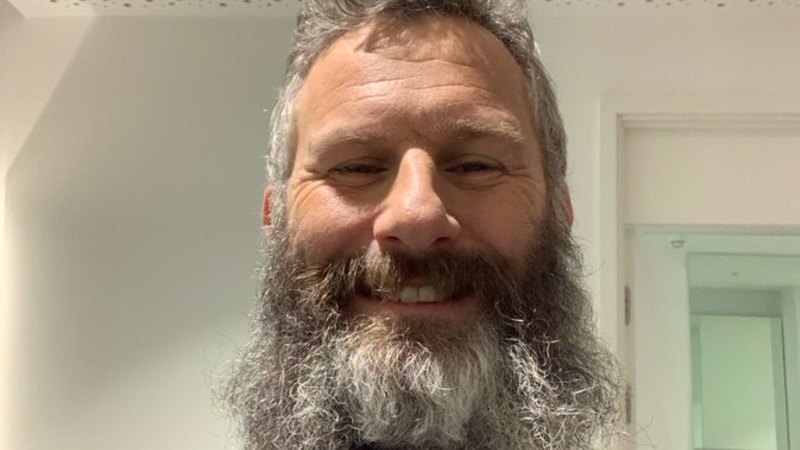 "So I am offering the remains of this beard to the highest bidder, with all proceeds going to the Red Cross Bushfire Relief Fund in Australia."
The beard was posted with a starting price of £0.99 ($1.95). It is described as "an item that has been previously used". Bidders are encouraged to "see the seller's listing for full details and description of any imperfection."
In less than four hours the beard had attracted 57 bids, hitting £1550 ($3060) by 11am (AEST). The auction will remain live for seven days.
Hills marked the UK's departure from the EU in a special live episode of The Last Leg on Friday evening in England.
Draped in a black hairdressing smock, Hills sat in a chair in front of the live studio audience as Brooker and Widdicombe began shaving his beard when the clock struck 11pm.
On Twitter, the event was trending with the hashtag #TheBeardisOff.
Prior to the shaving on Friday he appeared on UK breakfast program This Morning, telling hosts he thought the beard would last 10 weeks at the most.
Hills first made the pledge ahead of the original Brexit deadline set on March 2 last year by former UK Prime Minister Theresa May.
Britain officially departed the EU at 11pm local time on Friday, three-and-a-half years after the country first voted to walk away.
Prime Minister Boris Johnson now has 11 months to lead Britain in terse negotiations with the EU to form a trade and security deal as part of their new relationship.