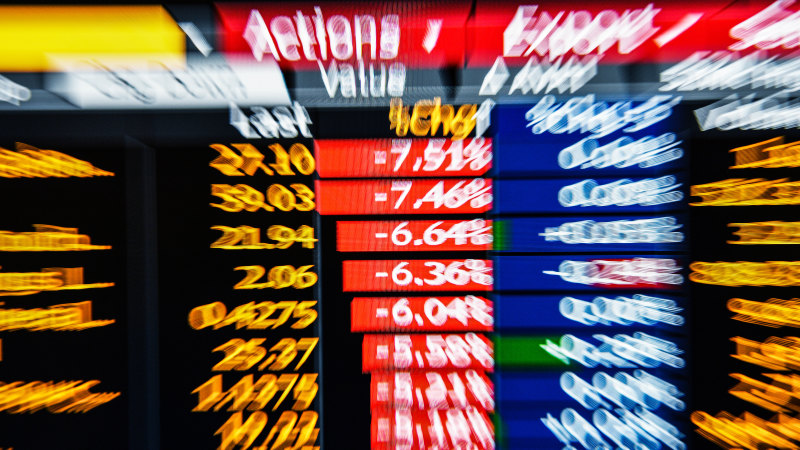 Oil prices also fell by in excess of one per cent, as traders price-in the impacts of coronavirus on international travel and global production. Copper prices declined for a 13th straight day, to trade at their lowest point since September. The Australian Dollar has dropped into 66 cent handle.
3. China's markets re-open: All eyes will be on the re-open of Chinese financial markets today. Having closed for the Lunar New Year holiday before the worst of Coronavirus hysteria hit, market participants are expecting steep falls for Chinese stocks today. China's policymakers seem also to be anticipating a nervous day's trade.
The PBOC announced over the weekend it would be injecting $US174 billion ($260 billion) worth of short-term funding into the countries financial system today, in order to contain potential panic in its markets.
4. Chinese PMI beats, but caveats apply: Chinese PMI data was released Friday, and by-and-large exceeded expectations. Though the Manufacturing figures only met estimates, and came barely above expansionary territory at 50, the Non-Manufacturing numbers, at 54.1, far exceeded expectations, taking composite PMI to a healthy 53.0. The data allayed some level of concern about business activity within the China's economy.
However, with the survey's cut-off data the 20th of January, it reflects little the impacts of the coronavirus outbreak. The market will keep an eye on China's Caixin PMI data today.
5. US economic data underwhelms: Several US economic numbers were printed during Friday's US session, and weakened the Dollar slightly. The US Fed's chosen inflation gauge, the PCE Index, was updated, and revealed that while inflation ticked-up last month to 1.6 per cent, it remains well-below the US Fed's 2 per cent target.
The market appeared most sensitive to the Chicago PMI reading on Friday, however. It dramatically missed expectations at 42.9, undershooting the forecast 48.9, renewing fears that perhaps US manufacturing activity remains in decline.
6. US earnings on Friday mixed: US earnings season is rolling on underneath the macro-level fear in financial markets. Friday's batch of company results delivered a mixed picture. Amazon was the highlight. It smashed expectations, with its stock rallying over 7 per cent on Friday, after the company exceeded its sales and revenue estimates.
On the flip side, Caterpillar shares fell nearly 3 per cent on Friday, after the company lowered its profit guidance, off the back of concerns that global economic activity will continue to flag in 2020.
7. A nervous start to a risk-laden week: SPI Futures are pointing to a steep 119 loss for the ASX200 this morning. The start of February brings with it a high impact week of financial market data. US earnings season rolls-on, and the Australian reporting period swings into motion. The Iowa Democrat caucus is held today.
A slew of global PMI data is released, and US Non-Farm Pay rolls will cap off the week on Friday. The RBA meets on Tuesday, and local retail sales figures come-out on Thursday.
8. Market watch:
ASX futures down 119 points or 1.71 per cent to 6835
AUD -0.5% to 66.92 US cents
On Wall St: Dow -2.1% S&P 500 -1.8% Nasdaq -1.6%
In New York: BHP -3.5% Rio -3.2% Atlassian -1.7%
US techs: Amazon +7.4%, Apple -4.4%, Facebook -3.6%
In Europe: Stoxx 50 -1.4% FTSE -1.3% CAC -1.1% DAX -1.3%
Spot gold +1% to $US1589.16/oz
Brent crude -0.2% to $US58.16 a barrel
US oil -1.1% to $US51.56 a barrel
LME aluminium -0.5% to $US1722 a tonne
LME copper -0.4% to $US5567 a tonne
2-year yield: US 1.31% Australia 0.65%
5-year yield: US 1.31% Australia 0.66%
10-year yield: US 1.51% Australia 0.95% Germany -0.44%
10-year US/Australia yield gap: basis points
This column was produced in commercial partnership between The Sydney Morning Herald, The Age and IG
Information is of a general nature only.