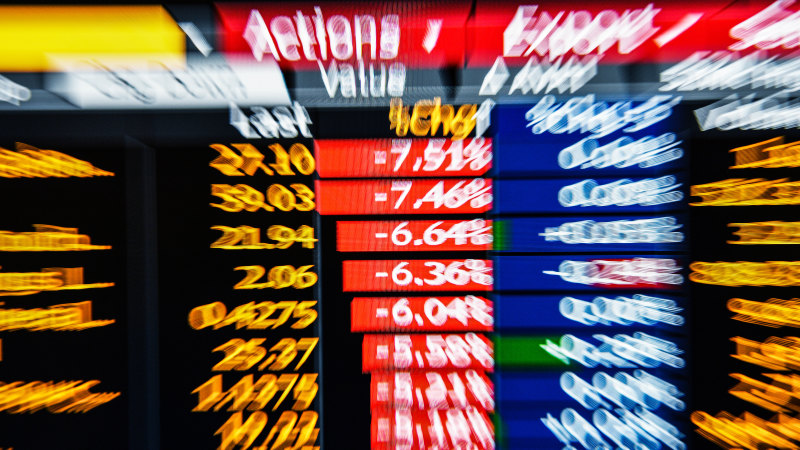 The strength in US tech pushed the NASDAQ towards fresh record highs. A notable mention: Tesla shares continue to surge, breaking through the $US900 mark last night. It's share price has almost quadrupled since the lows it hit in August last year.
3. China throws kitchen sink at its markets: Chinese policymakers proved their willingness to throw the kitchen sink at the country's financial markets, in a bid to settle some of the panic that's characterised market activity in China this week.
Backing up Monday's extraordinary efforts, the PBOC pumped in another rough 400b Yuan of liquidity into the financial system, and directed some of the country's largest insurers to buy up Chinese equities, in order to sure-up prices, and contain any potential run on the stock market.
4. China's stock markets recover: China's moves seemed to possess some level of success in calming investors nerves. After an initial dip, Chinese stock gauges registered a meaningful recovery yesterday. The CSI300 rallied 2.64 per cent, to reclaim a skerrick of the steep losses sustained on Monday.
The rebound supported a broader run in equities across the Asian region during Tuesday's session, with the Hang Seng climbing 1.21 per cent, the Nikkei edging 0.49 per cent higher, and the ASX200 reclaiming 0.37 per cent.
5. ASX200 expected to rally at open: Apparently continuing yesterday's rebound, and courtesy of last night's solid session's trade on Wall Street, SPI Futures are suggesting the ASX200 ought to open 50 points higher this morning.
Given the burgeoning hope that the coronavirus outbreak is slowly becoming contained, focus will be heavily directed to the fortunes of the materials and energy sector to drive a sustained rebound for the stock market. Both sectors have tumbled 6 and 8 per cent in the past fortnight as the coronavirus panic hit.
6. RBA holds interest rates steady: The RBA kept interest rates on hold at 0.75 per cent at its first meeting for 2020, as expected. Though it acknowledged the risks to the economy posed by the bushfires and coronavirus, the RBA cast a relatively positive light on the economy. It projects GDP growth returning to 2.75 per cent rate this year.
That lift in growth, according to the RBA, ought to push the unemployment closer to 5.0 per cent, and support a lift in inflation closer to the bank's target.
7. Market defers rate cut expectations: The AUD popped yesterday following the RBA's meeting, as the roughly 20 per cent chance of a rate cut leading into the meeting was priced-out by traders.
Despite the RBA's optimism yesterday, the market still expects that sluggishness in the economy will force the RBA to cut interest rates at some stage in the year ahead. The market is ascribing a roughly 20 per cent chance of a cut next month, with a full cut baked into the market by July.
8. Market watch:
ASX futures up 51 points or 0.7% to 6939 near 7am AEDT
AUD +0.7% to 67.37 US cents
On Wall St near 3pm: Dow +1.7% S&P 500 +1.7% Nasdaq +2.2%
In New York: BHP +2.4% Rio +3.1% Atlassian +1.4% Tesla +18.7%
In Europe: Stoxx 50 +1.9% FTSE +1.6% CAC +1.8% DAX +1.8%
Nikkei 225 futures +1.3% Hang Seng futures +0.5%
Spot gold -1.5% to $US1552.90/oz at 3pm New York
Brent crude -0.8% to $US54.03 a barrel
US oil -0.9% to $US49.68 a barrel
Iron ore +4.2% to $US83.76 a tonne
Dalian iron ore -2.6% to 591 yuan
LME aluminium flat at $US1686 a tonne
LME copper +1.7% to $US5618 a tonne
2-year yield: US 1.41% Australia 0.65%
5-year yield: US 1.42% Australia 0.65%
10-year yield: US 1.60% Australia 0.92% Germany -0.40%
10-year US/Australia yield gap: 68 basis points
This column was produced in commercial partnership between The Sydney Morning Herald, The Age and IG
Information is of a general nature only.