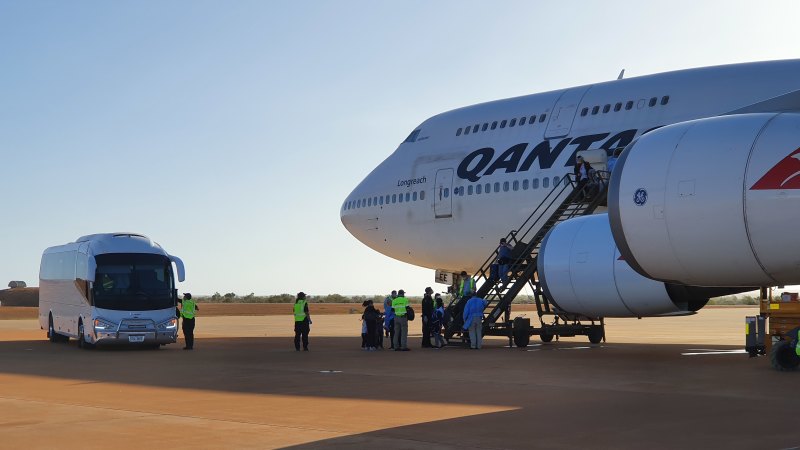 "We are also working with the New Zealand Government to access seats on their plane, subject to availability," Mr Morrison confirmed on Tuesday morning.
Foreign Minister Marise Payne said Australia would continue to prioritise the departure of the most vulnerable and isolated Australians.
"This includes the young, particularly infants, and the elderly, as well as short-term travellers who do not have an established support structure in China. We will also make every effort to keep families together," she said.
"We thank the Chinese Government for its close cooperation, which resulted in the first assisted departure flight from Wuhan on 3 February.
After a week of discussions with China, 243 Australian residents were evacuated on the first flight from the centre of the coronavirus outbreak on Monday.
Australia was considering sending the remaining Australian residents on an Air New Zealand flight on Tuesday night, joining with 70 New Zealanders.
But clinching a deal with Chinese authorities to send a second Qantas flight could mean the remaining Australians no longer need to take up the New Zealand option.
Qantas flight 6032 landed at Learmonth RAAF base in Western Australia just after 7pm on Monday night.
Passengers were then escorted onto military aircraft and taken to Christmas Island, 2600 kilometres off the Australian coast, where they landed about 9pm local time.