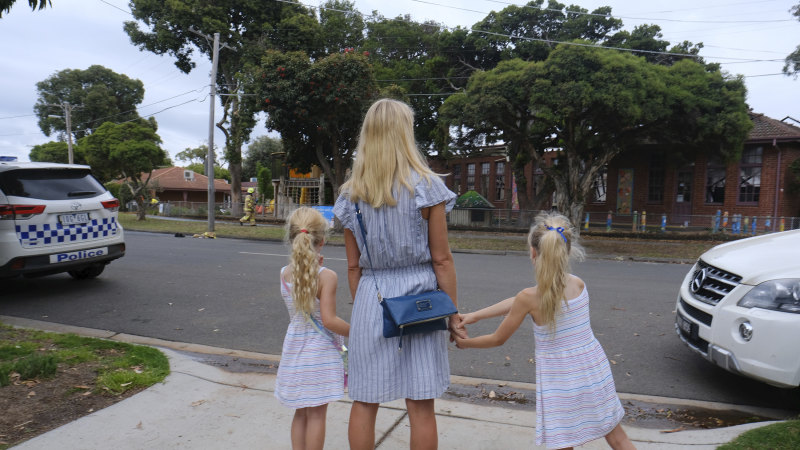 Loading
Sandy Primary's new principal, facing a huge crisis in her early days on the job, calmly explained how and where children would be located. The furniture was in place. All the belongings from rooms unaffected by fire and water damage had been brought over that day by removalists, who donated their services. Stationery packs lost in the fire were being replaced, and this too was donated.
There was a plan and it was being worked through swiftly and efficiently. Fear and sadness were acknowledged, by a principal whose voice quavered as she said how proud she was of everyone, and then paused to say that that yes, it was alright to cry – and yes, we will all get through this.
On Tuesday, the Sandy kids went back to school. They now start 15 minutes earlier than usual to stagger the impact of additional cars in already congested streets, and Bayside Council had organised changes to the streetscape to improve traffic flow. Part of the high school's oval is used for car parking. The children housed at the high school join their peers at the primary school at lunch time and recess. New friendships are being made.
Great leadership is decisive, resourceful, inclusive, selfless and authentic. It leads by example, brings people together, and collaborates respectfully with others. It acknowledges fear and suffering, and offers hope and inspiration. Over the last week, all this has been on show at Sandringham's three state schools.