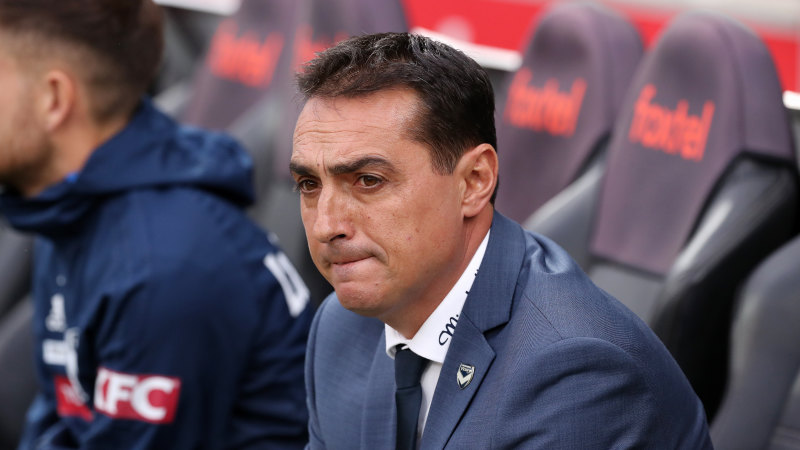 All credit must be given to the coach for his bold push off the bench, as he introduced Kruse and another attacker, Marco Rojas, for a centre back in Tim Hoogland and a defensive midfielder in Anthony Lesiotis, but this was a case where bravery was not rewarded.
Salvachua must be wondering how many ladders he has walked under in the past few months, and Kruse's latest setback is a blow as he tries to galvanise his side to be in top form for their ACL first group stage game against Thai champions Chiangrai United on Tuesday night.
The Spaniard has shown himself to be tactically flexible, particularly in the ACL where his only two wins have come against Bali United in the first qualifier and then Kashima.
Given the difficulties being faced by powerful clubs from the Chinese Super League because of the coronavirus epidemic, it might be tempting to prioritise the ACL: who knows how, where and even if Victory's games against Beijing Guoan, scheduled for April and late May, will even take place.
But when you are coaching a club like Victory, with its high expectations and lofty demands, that is not really an option.
Kurz was fired in mid-January because the board feared he was letting the season slip away and that finals participation was in jeopardy, so they are hardly likely to look favourably on Salvachua should he wish to put the A-League campaign on the back burner.
Victory have won only four of their 17 games and are now two wins out of a top-six berth, with all their rivals bar second-placed City having a game in hand. Salvachua set his side an ambitious target from their remaining nine A-League matches and knows the odds are stacked against them.
"We won four games in 16 games now and this is difficult, but we need to win six, seven games in nine," he said.
On paper, Victory have the players to make a late surge: Toivonen has been a regular goalscorer; Kruse, if fit, causes every team problems and Rojas has the talent to make a difference.
But time, if it hasn't run out already, is very close to doing so.
Salvachua was honest in his appraisal of their loss on Friday night.
"With the ball we had problems, we didn't create chances, just a couple of chances in the first half from one corner and another free-kick.
"We did mistakes for both goals, it was too easy for them to score the goals and then City dropped and they were really compact and it was difficult for us to open the defence."
"We had to switch the ball. And a lot of times, we started on one side and we want to finish on the same side and we have to switch to the side that is clear.
"If we are doing well something, it's because our back four was pushing up every time and today we created some gaps and we were a little bit deep."
Michael Lynch is The Age's chief soccer reporter and also reports on motor sport and horseracing