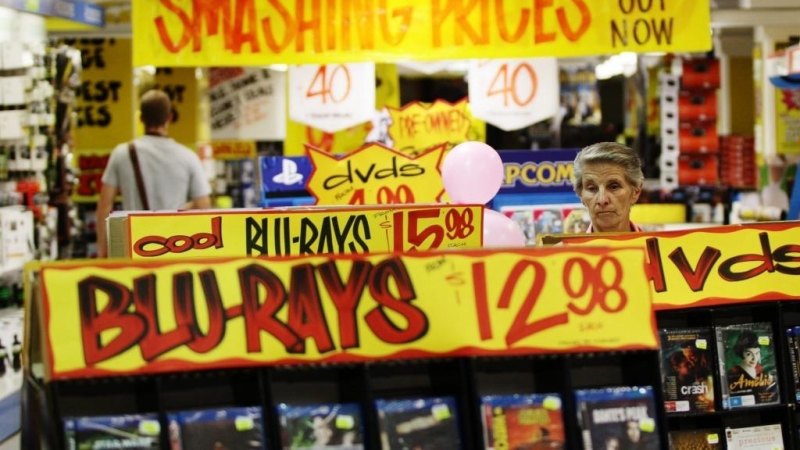 Regional Asian markets have opened sharply lower on Monday. Stocks in Singapore and South Korea are leading the losses with falls in excess of 1 per cent.
In pre-market trade, Hong Kong's Hang Seng is also pointing to similar falls. Mainland Chinese markets are pointing to falls of between 0.5 per cent to 0.7 per cent, similar to the decline seen in Japanese markets after 90 minutes of trade.
Platinum Asset Management shares have fallen sharply after the investment manager reported net outflows of approximately $254 million during the month of January. The company said total funds under management also fell to $24.65 billion, down from $25.118 billion a month earlier.
Following the update, investment bank Morgan Stanley increased its price target for Platinum to $3.50 while retaining an underweight rating. PTM shares have fallen 3.3 per cent to $4.67 today.
Shares in Horizon Oil are down nearly 30 per cent this morning to a two-year low of 8¢. 
The company earlier today responded to an article published in today's Australian Financial Review alleging corrupt behaviour in 2010 to secure the Petroleum Retention Licence 21 in the Western Province of Papua New Guinea. 
"Horizon confirms it has no actual knowledge of any wrongdoing relating to that transaction," the company told shareholders this morning. 
Horizon confirmed it applied for licence No.5 2009, but it was refused, and later started a judicial review. Then in March 2011 it received a 70 per cent stake in licence No. 21 covering the same area, but shared with two local companies. It then had to spend $US10.3 million buying some of the licence back from Elevala Energy, which the AFR alleges is the suspiscious transaction. 
Horizon is 10.7 per cent owned by Spheria Asset Management, 6.6 per cent by Mitsubishi UFJ Financial Group, and 1.8 per cent owned by Pinnacle Investment Management. 
Embattled satellite broadband provider Speedcast has extended its suspension from trading until February 27, or the release of the boards review of "all elements of the preliminary FY19 result."
No further detail was offered this morning in the announcement which could see the stock suspended from trading for more than three weeks. Last week the company went into a trading halt after ditching its CEO and issuing a earnings downgrade.
The company's chief executive PJ Beylier, whose acquisition spree has left the company with debt problems and an underperforming business, was dumped after indicating to the board that the year ending December 31, 2019 result would be more than 10 per cent below previous guidance.
Speedcast shocked the market last August with a $175.6 million loss, which led its auditors to warn about the "material uncertainty" over its ability to continue as a going concern due to the loss, cash outflows and a $US655 million debt load.
According to the announcement from Speedcast, the downgraded result included items such as procurement savings and the sale of minor surplus assets that do not contribute to ongoing earnings.
As the core result and these non-trading items might not be within the range anticipated by the market, the board said it is giving the result closer scrutiny to see if any other matters should be accounted for in 2019, and if "additional market disclosures are required."
The board, lead by Stephe Wilkes, said it will be looking at ways to strengthen the balance sheet with the sale of non-core assets. Shares last traded at 79c.
Increased risk aversion has seen Australian 10-year government bond yields slide back below 1 per cent this morning. Benchmark rates currently sit at 0.999 per cent, unwinding much of the recovery seen late last week that was helped by a raft of optimistic commentary from policymakers at the RBA.
From the highs seen last Thursday, benchmark Australian yields have now fallen over 10 basis points.
Risk aversion may be increasing after the director general of the World Health Organisation tweeted concerns about the coronavirus appearing in people with no travel history to China. 
 The latest statistics show 812 deaths in China from 37,558 confirmed cases. And just one death outside China from 307 confirmed cases. 
Ord Minnett has downgraded travel retailer Flight Centre after the company flagged difficulties in achieving its full year profit guidance due to the coronavirus outbreak last Friday. It's slapped the company with a hold rating and a price target of $41.38.  Prior to the announcement, Ords had FLT as a buy with a price target of $46.09. Shares are currently down 3.1 per cent to $38.52. 
Given risks posed by the coronavirus, Ords has also lowered its price targets on other travel and tourism-linked firms listed on the ASX, including Corporate Travel, Experience Co, Event Hospitality and Entertainment and Hello World Travel.
Notably, Ords still retains buy ratings on all the companies listed above with price targets higher than their current trading level.
"The market has taken a 'sell first and ask questions later' approach to the travel and tourism segment given the potential earnings risk posed by the current bushfires and the Coronavirus issues," Ords told clients.
"We understand this reaction but note history suggests that the Coronavirus issue will be resolved and that normal operating conditions return within a relatively short timeframe."
Online travel retailer WEB is also deemed a buy with the broker maintaining a hefty price target premium on the stock of $40 per share.
The Commonwealth Bank says disruptions caused by Tropical Cyclone Damien on iron ore operations in Australia's Pilbara region are only likely to be minor.
"Port and rail activity though are generally quite resilient to cyclone activity," the bank's mining and energy commodities analyst Vivek Dhar wrote. "The real risk of prolonged supply disruption lies in the impact of rainfall on iron ore mining in the Pilbara region."
Mr Dhar said even though these risks can also be mitigated, markets will only know for certain that Western Australia's iron ore supply chain is back to normal once the iron ore miners provide an update to the market.
On that front, BHP and Fortescue have not provided updates on the impact to their operations as yet.
A spokesman for Rio Tinto has just told us they are assessing damage: "Port, rail and some mining operations were temporarily suspended prior to the arrival of Tropical Cyclone Damien and will only resume once it is safe to do so."
The Bureau of Meteorology is still warning about potential flooding in the Pilbara, which may lead to road closures. 
Shares of Afterpay rival Flexigroup has jumped more than 14 per cent this morning to a high of $2.12 after it announced a "global first" – buy everywhere and pay later under its bundll.
Flexigroup, in partnership with Mastercard says users can now use this service to buy now pay later with any vendor in store or online whether or not they are a signed merchant with its service. The big difference between this service and the BNPL services offered by its humm service and Afterpay is that merchants are not charged a substantial fee to ensure that the end customer does not pay.
bundll instead relies on the very skinny interchange fee (as little as 70 basis points of the transaction) to fund the service and take on the bad debt risk. The only other player to do something like this is the Commonwealth Bank-backed Klarna which offers a shop-anywhere in-app service that customers can use for online purchases in the US. 
Flexigroup's humm product offers a traditional BNPL product for larger purchases, with the average transaction size of $2800 and a 6 week payback period. Trials of the new bundll service – which is more for everyday purchases and must be paid in two weeks (or it attracts a $5 late fee) – has had an average transaction size of $35 to $40.
The S&P/ASX 200 is currently around 6987 points, a decline of 0.5 per cent from the opening of 7022.6 points. 
JB Hi-Fi has smashed through the $42 mark and is currently at $42.94, a one day gain of 7 per cent, after reporting a record half-year profit of $170.6 million. Analysts were expecting profits of $166.5 million. 
And Boral is falling after revealing staff at its North American windows business inflated earnings by nearly $37 million between March 2018 and October 2019. And chief executive Mike Kane will depart after Boral reports its full year earnings in  August. Shares are down 11.2 per cent currently to $4.57. It has slashed its profit expectations to between $320 million and $340 million, down from consensus expectations of $362 million. 
REA Group is also nearly 7 per cent lower after an analyst downgrade. 
So far JB Hi-Fi is the biggest gainer on the market. It is followed by Avita Medical, up 3.8 per cent to 76¢, and Evolution Mining is up 2.9 per cent to $3.88. 
A distinct risk-off tone has developed in early Asian trade with riskier assets coming under renewed selling pressure. Dow and S&P 500 futures in the US have fallen 0.5 per cent while Nasdaq futures have fallen by a larger 0.7 per cent.
The move in US futures has seen local shares give up earlier gains to trade down 0.5 per cent.
The Aussie and Kiwi dollars are also softer while the Japanese yen is rallying – the latter a clear sign of increased risk aversion.
Bullion prices are up 0.3 per cent to $US1,573.82 while crude futures have slid by an additional 1 per cent.