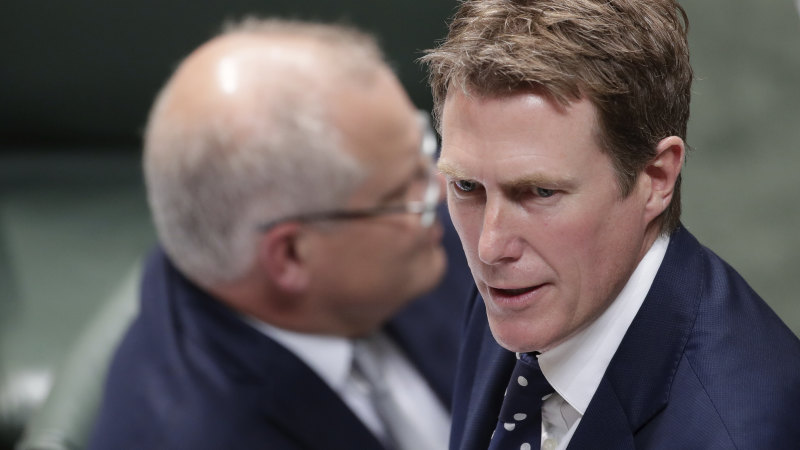 Loading
"People had an understanding about what they thought the law meant and everyone was operating under that system," he told The Sydney Morning Herald and The Age.
Mondelez, which is also appealing the Federal Court decision, has argued it "creates inequality between employees in the same workplace who complete the same work" on different rosters.
Mr Porter agreed, saying: "It's [about] equity between the employees, otherwise one group of employees will end up with quite different entitlements to leave than other employees, even though they work the same number of hours in a set period."
Employers of shift workers are concerned the Federal Court decision could expose them to wage bills up to $2 billion higher a year, but the union argues workers should be paid for every hour they would have worked while sick while remaining entitled to the standard 10 days of sick leave.
Loading
AMWU Tasmanian secretary John Short said it was "disgraceful" the government had decided to intervene "on the side of big business" after the union helped workers secure "their just deserts".
Mr Porter said he would also consider legislating to clarify the position of casual workers if a separate Federal Court case did not resolve what employers describe as "double-dipping" by casual workers claiming holiday pay while also receiving casual loadings.
The federal government has intervened in case, in which labour hire firm WorkPac is seeking to clarify the definition of a casual worker by requesting a declaration that former employee Robert Rossato was a casual and not entitled to annual leave. An earlier ruling that a truck driver it employed on a casual basis, Paul Skene, was entitled to annual leave sparked fears that retail and hospitality employers could be hit with casuals' backpay claims worth $8 billion.
Mr Porter said while it would not be "practical or useful to legislate ahead of a decision", law reform would be considered if the decision did not "clear up the casuals issue".
"I'm not pretending that's not a contested space," he said, saying a legislative fix would not be "simple".
Labor had promised to legislate the definition of a casual worker if it won the 2019 federal election.
Dana is health and industrial relations reporter for The Sydney Morning Herald and The Age.