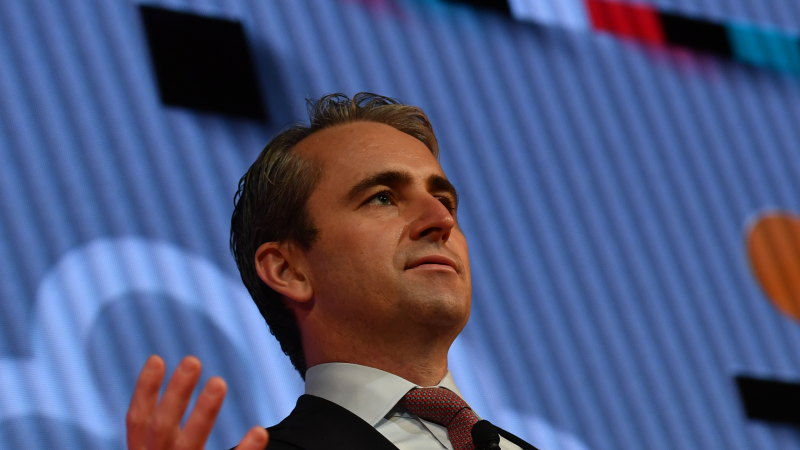 Britain's EG Group is in talks to team up with Macquarie Group in its attempt to acquire Caltex Australia, people familiar with the matter said.
EG Group is in discussions with an arm of Macquarie to partner on the potential deal, according to the people, who asked not to be identified because the information is private. If their bid is successful, EG Group would keep Caltex's main retail business, while Macquarie would take on its refinery unit and some infrastructure assets, the people said.
Caltex shares rose as much as 1.1 per cent on Wednesday in Sydney, giving it a market value of about $8.3 billion. EG Group, which is one of the world's largest independent gas station and convenience store chains, has been working with financial advisers as it evaluates making an offer for the company, the people said.
There's more here. 
CTX shares have risen 0.6 per cent to $33.02 today. MQG shares are up a larger 2.1 per cent to $148.64, hitting fresh record highs in the process. 
The Reserve Bank of New Zealand surprised financial markets yet again today, indicating the economy no longer needs additional monetary policy stimulus after the rate cuts delivered last year.
"Employment is at or slightly above its maximum sustainable level while consumer price inflation is close to the 2 percent mid-point of our target range," RBNZ governor Adrian Orr said after announcing the bank had decided to keep the cash rate unchanged at 1 per cent as markets were widely expecting.
"Economic growth is expected to accelerate over the second half of 2020 driven by monetary and fiscal stimulus, and the high terms of trade. The outlook for government investment is stronger following the Government's announcements in December. There are also indications household spending growth will increase."
Rather than indicating the bank may need to ease policy settings again, Mr Orr simply noted that "low interest rates remain necessary to keep employment and inflation around target."
Updated forecasts from the bank also showed it now think the next move in the cash rate is likely to be higher, most likely in the September quarter next year.
However, Mr Orr did put one caveat on the hawkish change of view.
"We assume the overall economic impact of the coronavirus outbreak in New Zealand will be of a short duration, with most of the impacts in the first half of 2020," he said. "Nevertheless, some sectors are being significantly affected. There is a risk that the impact will be larger and more persistent. Monetary policy has time to adjust if needed as more information becomes available."
The New Zealand dollar has soared on the news, jumping 0.8 per cent to 64.55 US cents. As is often the case, the Australian dollar has been dragged along for the ride, lifting 0.2 per cent to 67.26 US cents.
UBS has downgraded gold producer Northern Star Resources, telling clients the company is now fairly valued after recent share price strength.
Northern Star's share price has lifted 42 per cent since December, outperforming the Australian dollar gold price and the S&P/ASX Gold Index," UBS said. "The catalyst here has been the Superpit acquisition and strong production figures for the month of December at Pogo, which has given the market confidence the turnaround is intact there."
While UBS is positive on the outlook for production, earnings and cashflow, it believes the market has now factored in the likelihood of stronger gold prices persisting.
The investment bank now has a neutral rating on the stock, down from buy, with a slightly higher price target of $14 per share.
NST is down 0.6 per cent to $13.59 today.
Stephen Johns will replace Ian Ferrier as the chairman of the industrial property landlord and developer Goodman Group at the
2020 Annual General Meeting in November.
Mr Johns, who was the long-serving finance director at Sir Frank Lowy's Westfield empire, joined Goodman as a non executive director in 2017 and is the chair of the group's Audit Committee. Mr Ferrier has been on the board of Goodman since 2003 and was appointed chairman in July 2009.
Goodman CEO, Greg Goodman said Mr Ferrier has played an "instrumental role in guiding Goodman's global and prudent expansion, while overseeing the development of a sustainable and long term business for the future". 
Mr Johns is currently chairman of Brambles Limited and has announced that he will be stepping down from that role during the year. He is also a non-executive director of the Garvan Institute of Medical Research.
Goodman Group shares are up 0.2 per cent to $15.315 today while Brambles shares have fallen 0.1 per cent to $12.77.
Despite "softer underlying economic conditions", aftermarket auto parts and accessories seller Bapcor has posted a healthy performance for the half, with net profit after tax up 5.1 per cent to $45.3 million.
The $2 billion company, which has brands including Autobarn, Midas and ABS under its banner, also saw strong sales growth, with revenue up 10.4 per cent to $702.5 million for the half.
Comparable sales for Bapcor's Burson trade division increased 5 per cent for the half, but stayed flat at Autobarn due to slower sales at its 68 franchised stores.
Margins on the company's earnings before interest, tax, depreciation and amortisation dropped 0.6 per cent however, marking the first-ever margin decline for the company since listing.
"[This] mainly reflects the impact of the competitive environment, especially the trade businesses in Australia and New Zealand, as well as the impact of the depreciation of the Australian and New Zealand currencies and the softer underlying economic conditions," chief executive Darryl Abotomey said.
The company did not provided detailed outlook, but noted same store sales had continued in January and overall performance was in line with expectations.
Shares rallied following the result, up 7.46 per cent to $7.20 just before lunchtime.
The company will pay a fully franked dividend of 8 cents on March 13, up 6.7 per cent on the prior corresponding half.
Supply concerns and hopes for increased stimulus measures in China to help combat the impact of the nation's coronavirus saw iron ore prices jump by the most in two months on Tuesday.
"Heavy rain in the iron ore regions forced Brazilian miner Vale to cut its first quarter guidance on output by 5 million tonnes," said Daniel Hynes, senior commodities strategist at ANZ Bank. "This comes as Chinese authorities promote the resumption of business operations and output. This helped boost sentiment in the market, with iron ore futures in China rising sharply."
The spot price for benchmark 62 per cent iron ore fines surged 4.9 per cent to $US86.93 per tonne, according to Fastmarkets MB, mirroring similar gains in lower and higher grades during the session.
Widespread rainfall across Australia's eastern states, extinguishing bushfires that ravaged parts of the country earlier this year, saw consumer sentiment improved in February, mitigating uncertainty towards the coronavirus outbreak.
The Westpac-MI consumer sentiment index rose 2.3 per cent to 95.5, indicating that only a slim majority of Australians remained pessimistic in the latest survey.
"The lift in sentiment this month likely reflects easing concerns around bushfires and comes despite some significant negative developments, most notably the coronavirus outbreak abroad," Westpac senior economist Matthew Hassan said. "On the positive side, the survey week saw extensive rain in bushfire-affected regions with several large fires declared contained."
The improved mood was driven by increased optimism towards the outlook for the Australian economy, both over the near and longer-term. Views on household spending also brightened despite mixed results for household finances.
On the jobs market, there was a small increase in the proportion of Australians who think unemployment will increase in the year ahead.
Reflecting recent strength in home prices in the eastern capitals, views on whether now is a good time to buy weakened while those towards the outlook for prices strengthened, unsurprisingly led by those living in NSW and Victoria
On interest rates, it seems there were plenty of people who were listening to optimistic commentary from the RBA last week.
"Fewer consumers expect more rate cuts in 2020," Mr Hassan said. "The February results show just 16 per cent expect rates to move lower, down from 22 per cent back in August."
Westpac, at this stage, is forecasting the RBA will cut Australia's cash rate again in April.
Carsales.com posted a strong half year result despite weak new cars sales in Australia reporting that revenues rose across its core Australian business and profit margins rose to 50 per cent.
The company reported a 22 per cent rise in net profit to $71 million for the half year ending December 31 driven by what the company described as non-cash gains from asset and option revaluations.
The group reported a 7 per cent lift in adjusted net profit to $63 million which was ahead of analyst expectations.
Revenue from its biggest Australian divisions, dealer revenue and private were up 6 and 7 per cent respectively while Korea was also a standout with revenue growth of 13 per cent in local currency.
The company lifted its interim dividend by 7 per cent to 22c per share.
CAR shares have jumped 9.2 per cent to $19.24.
The planned $120 million merger between wholesale mortgage brokers AFG and Connective faces a major hurdle, with the competition watchdog raising concerns about the market concentration the deal would case.
AFG and Connective are wholesale brokers, or aggregators, which announced plans to merge in August.
But the Australian Competition and Consumer Commission (ACCC) on Wednesday said this would limit the alternatives for individual brokers. AFG is listed on the ASX.
"Combining AFG and Connective would create the largest mortgage aggregator in Australia by a significant margin, accounting for almost 40 per cent of all mortgage brokers operating in Australia," ACCC Chair Rod Sims said.
Mr Sims said the aggregator market was already concentrated, and there were not many other businesses offering these services to brokers.
"The ACCC is concerned there will be limited similar alternatives for brokers to switch to. This may negatively impact the services offered to brokers."
The watchdog is asking for further submissions and will announce a final decision on May 7.
AFG shares have fallen 4 per cent to $2.64 on the news.
Here's a quick update on some of the more notable companies that have reported earnings results today.
Commonwealth Bank shares have jumped 3.2 per cent to $87.41 while CSL shares have fallen 0.8 per cent to $323.04. There was some speculation the latter may have overtaken the former as the second largest company by market capitalisation on the ASX today – not as this stage.
Elsewhere, Blackmore's have been pummelled, sliding 16.3 per cent to $74.90.
IAG shares are up 1.7 per cent to $6.985.