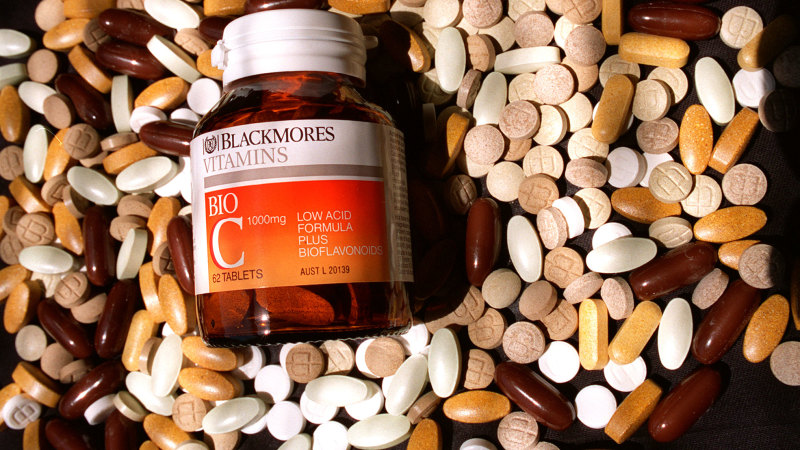 Blackmores went into an unexpected trading halt on Monday and investors smashed Blackmores when trading in its shares resumed on Wednesday morning, with the stock down 21.4 per cent to $70.33 at 10.20am.
"We understand and acknowledge that shareholders will be bitterly disappointed with the financial performance of the business. We acknowledge that these results are completely unsatisfactory and we have much work to do to restore confidence in Blackmores," said chairman Brent Wallace.
"I assure shareholders that the matters we have shared today are being fully and comprehensively addressed by the Board and new Executive Team," he said.
Blackmores now expects its full year net profit to be in the range of $17 million to $21 million, which is well below last year's $53 million result.
New chief executive Alastair Symington said the company was progressing plans to turn around Blackmores, which included getting better control of fixed costs and improving gross margins.
"There is a lot of work to do to restore the trust of our shareholders and we are resolute in our commitment to doing what it takes to achieve this," he said.
Blackmores recently bought a new manufacturing plant at Braeside in Melbourne, and revealed that it was facing adverse impacts on its costs from higher raw material costs, "capacity under-utilisation" and variations to the manufactured product mix.
We understand and acknowledge that shareholders will be bitterly disappointed with the financial performance of the business.

Brent Wallace, Blackmores chairman
"Now that management has full visibility over the cost variances related to the Braeside manufacturing site, it is apparent that the forecast product mix, volumes and material costs will have an estimated combined adverse impact of $9.5 million on the cost of goods sold in the second-half," the company said in a statement.
But Mr Symington backed the decision to buy the plant, saying it would be "a key competitive advantage" for Blackmores, had several manufacturing licences and product registrations and a highly skilled workforce.
"It is critical that we achieve greater efficiencies at the site, by increasing manufacturing volumes and by better managing product mix," he said.
But Blackmores also warned that it would take at least two years to address the manufacturing challenges and changes. Blackmores is due to make its final payment of $20 million for the facility this half.
Loading
On coronavirus, the company said that the outbreak had generated increased demand for immunity products in Asia and Australia. But it said that the impact of this demand had been countered by disruptions to supply chain across the region.
"In China, local guidance for businesses and schools for people to stay at home for at least the remainder of February has led to a series of interruptions. Channels which rely on free flow of passengers (duty free, small business traders and tourists) have been impacted," Blackmores said.
"Some e-commerce partners have cancelled or modified February promotions with a slowdown of China inbound and internal freight, which has made it difficult to serve the local market demand with much needed product," it said.
Darren is the mining and agribusiness reporter for The Age and The Sydney Morning Herald.