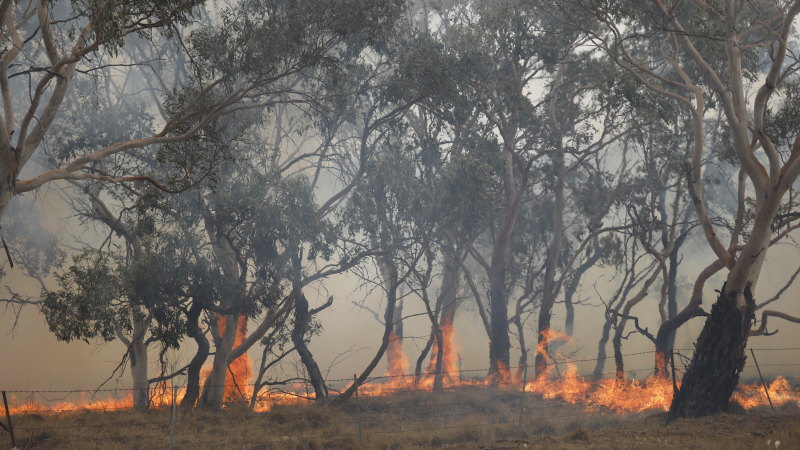 "On 24 January 2020, we revised our reported margin guidance to 14.5 to 16.5 per cent after the devastating bushfires and hail event in Melbourne, Canberra and Sydney," Mr Harmer said.
The insurer was again forced to lower its profits guidance for the full year by 2 per cent following the heavy rain that saw 28 centimetres of rail dump on Sydney last weekend.
"It is proving to be an exceptionally harsh perils season."
In a note to clients this week, Morgan Stanley said the losses would likely be in the home and contents, plus buisness and motor claims and cause IAG to exceed its reinsurance cap.
While costs for the biggest rainstorm since the 1990s would be capped at $135 million under its reinsurance program, Mr Harmer said the spike in claims meant the company had to increase its assumption for net natural peril claim costs to $850 million, up from $715 million advised in late January.
Mr Harmer said consumers would likely see an rise in the cost of premiums but it was too early to tell the amount. "It's still reasonably early in the context of how these losses are going to develop."
In the meantime, IAG and other insurers will continue to lobby the government for a "multi-pronged approach" climate change preparedness including mitigation efforts such as retrofitting Queensland homes to protect them against cyclones.
"Simply putting [premium] prices up to reflect the changing understanding of the risk is simply not enough. We need to raise the dialogue with the government and the awareness of that risk," Mr Harmer said.
IAG will pay an interim dividend to shareholders of 10¢ a share, with the franked amount per security at 7¢.