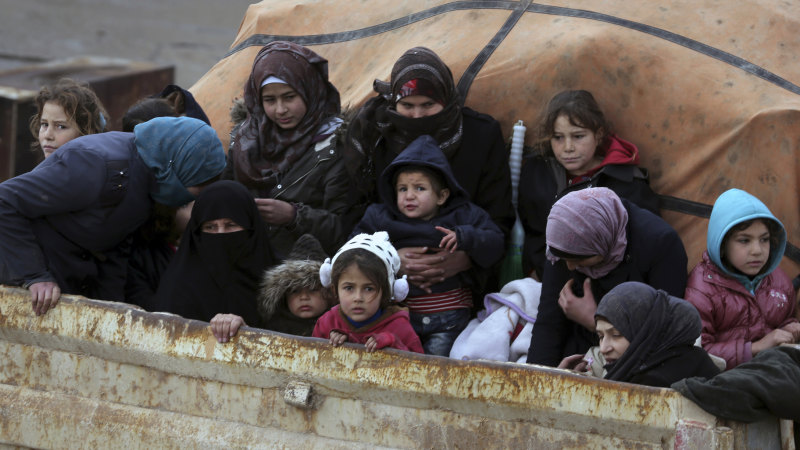 Sara was then raped. As a result of the attack, she became pregnant. Managing to finally make her way to a refugee camp in Rwanda, she later gave birth to a baby boy.
Loading
She is one of hundreds of children who are victims of sexual violence by armed groups around the world. Save the Children's third annual report on the deadly impacts of war on children reveals how sexual violence is used to destabilise communities and expel certain groups in order to regain control of an area, or as a means of repression, terror and control.
In war, girls were far more likely to be raped, forced into child marriage or fall victim to other forms of sexual violence.
Boys are more vulnerable to recruitment by armed forces or militia groups and abductions. Of the more than 2,500 children abducted by armed groups in 2018, 80 percent were boys.
Since 2010, the number of children living in conflict zones has increased by two thirds as the number of grave violations against children has more than doubled and the number of children killed has tripled.
According to the report, 415 million children worldwide are living in a war zone, including 149 million in "high intensity conflict zones" in 2019.
In Syria, 99 per cent of children are living in areas ravaged by war.
Save the Children Australia director of policy and international programs, Mat Tinkler, said the report detailed the horrors of war and the shocking way conflict destroyed children's lives.
He said the children living in areas hit by war included 47 Australian children of foreign fighters trapped in the al-Hawl camp in northern Syria "who face some of the most horrific conditions imaginable".
"Yet the world continues to stand by while children are targeted with impunity," he said.
"Children can and must always be protected, and it is up to world leaders and warring parties to act now to uphold international norms and standards, and make perpetrators answer for their crimes."
Given Australia's ambition to become one of the world's top ten weapons exporters, Mr Tinkler called on Australia to immediately halt the export of weapons to the Saudi-led coalition operating in Yemen.
"It is unthinkable that the Australian government would continue to allow the export of weapons and defence equipment to countries accused of committing human rights abuses and war crimes in Yemen," he said.
In the last decade there has been a three-fold increase in the number of children killed or maimed in conflict, with 12,125 verified cases in 2018.
The report calls on governments to hold perpetrators of violations against children to account, increase aid in child protection with the aim of growing its proportion of total humanitarian funding from 0.5 per cent to 4 per cent and improve data collection on violence against children.
Anthony is foreign affairs and national security correspondent for The Sydney Morning Herald and The Age.