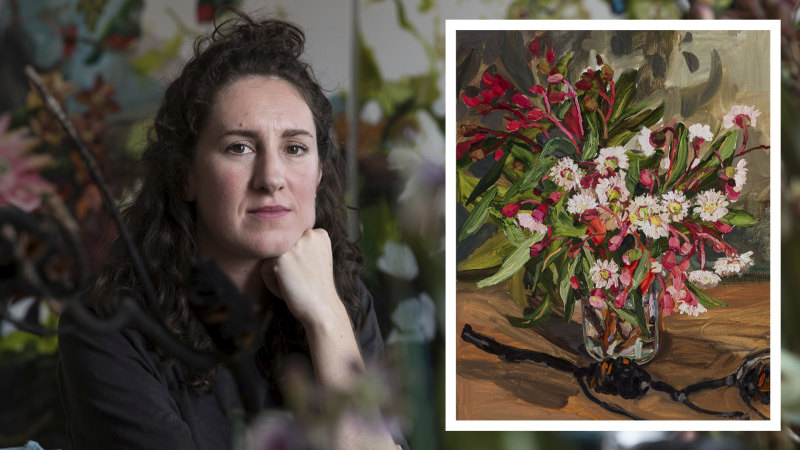 On Thursday, detectives from South Sydney recovered the art work and charged a man over the alleged theft.
Loading
Ms Jones said on Friday she was thrilled to have it back. "I can't believe it. It's a little bit damaged but not too bad," she said.
Following the loss of the original work, Ms Jones submitted another smaller painting to the auction which raised $4000 for bushfire relief.
Ms Jones, who has been a finalist in the Portia Geach Memorial Award, the Doug Moran Portrait Prize and the Shirley Hannan Portrait Award, said that she was keen to contribute to the bushfire relief fundraiser because her family and friends had been affected by the crisis over the summer.
"I grew up in the Blue Mountains so it's really been in my community and family. I really wanted to make something special, so I put some banksias in from my uncle's property, which was burnt quite badly," she said.