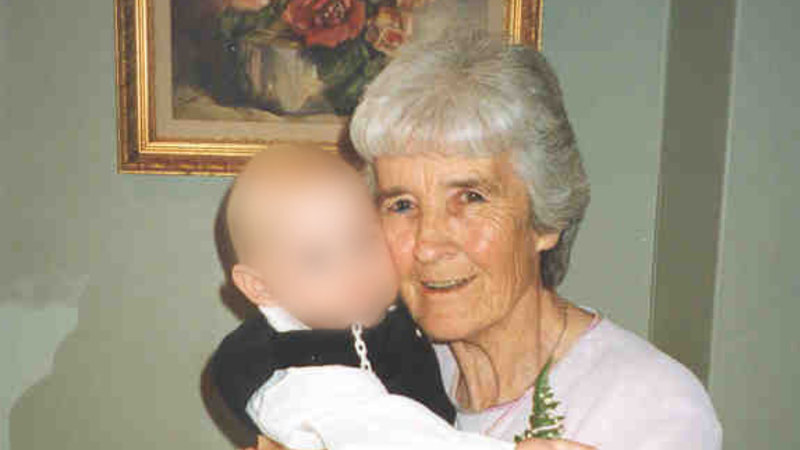 She was taken to Liverpool Hospital in a serious condition and died the following morning.
Shortly after her death, a police strike force was formed, which determined the severity of her injuries were consistent with being struck by a vehicle. However, other possibilities have not been ruled out.
"Our investigators believe there are those in community who know more about how she came to be injured on the roadway but for some reason have not come forward," Liverpool City Police Area Command Crime Manager Detective Inspector Timothy Liddiard said.
"To them, I say, 'Put yourself in the shoes of the family and imagine what it would be like to not know what happened to your loved one.' "
Mrs Harrison had lived in the same house in Miller for almost 50 years after migrating to Australia from England, never wishing to leave the only home she had known in Australia. She was a grandmother and great-grandmother at least 40 children
In a public appeal on Monday, her daughter Linda Edwards said there had been "seven more great-grandchildren and two great-great-grandchildren born who she will never get to hold".
"Mum was such a caring person who loved to help others and was truly happy when surrounded by her children, grandchildren and great-grandchildren," Ms Edwards said.
"We just want to find out what happened to Mum. Please, if you know anything, contact police and let them know."
In 2015, after her death, Mrs Harrison's grandson Daniel Webster said his "Nan never had anything bad to say about anyone".
"Even in the worst person, she'd always see some kindness in their hearts. She was such a gentle, compassionate lady. It makes it so much harder that something this tragic could happen to her," he said.
At the weekend days before the fatal incident, Mrs Harrison's family had gathered to cut a cake for her 83rd birthday, spending time with her then-youngest great-granddaughter, Xanthe, who was nine weeks old.
Mrs Harrison was wearing a cream, short-sleeved top and a brown floral skirt and was carrying a dark shoulder bag at the time of the incident.
Anyone with information that may assist investigators is urged to contact Crime Stoppers.
Lucy Cormack is a crime reporter with The Sydney Morning Herald.