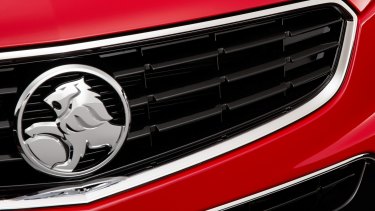 I would have had that conversation a thousand times in my life: on the phone to a bank or a doctor's surgery or a plumber, in person with countless other people.
And they never get my surname wrong: Holden-like-the-car feels like a personal brand, and it's as strong a brand as, well, Holden, the car.
So my first reaction when I read that US car maker General Motors is going to "retire" the Holden at the end of this year was a bit like Mark Twain's in London when he heard that his obituary had been published in America: reports of my brand's demise have been exaggerated. The Holden name is so burned into Australian consciousness that we won't forget it very quickly.
People of a certain age will remember a time before Japanese and German vehicles ruled our roads, when there were only two kinds of cars, and only one of them was really Australian (even if it was American-owned): as Australian as football, meat pies, kangaroos and you know the rest.
Loading
Having such a well-known surname has never caused me much trouble: a bit of ribbing at school (that was really the red hair and the short fuse); the occasional question about whether I owned the company or was related to the people who once did (I'm not); people asking if I drive one (only when I was in my 20s, and they were beaten-up and cheap); and the odd annoying person who insisted on calling me "FJ" for short.
The main name grief I get is being muddled up with that other M. Holden – Mark, the grumpy Australian Idol judge and one-time heart-throb crooner of Never Gonna Fall in Love Again. I am Mark-like-the-singer Holden-like-the-car to more than a few acquaintances (but thankfully no good friends), and nothing I do can change it.
My kids have double-barrel surnames and are familiar with the Holden-like-the-car routine. They get more grief from their mother's side, a common Anglo-Saxon name with a spelling that people get wrong even when you actually spell it.
I hear the Prime Minister is angry about the end of the Holden brand. I can assure Scott Morrison that there's no need to fume: Mark and I and the many thousands of Australians who share the famous name are not about to let Holden-like-the-car die any time soon.