"There were things that could've been done to make sure he was complying with his conditions.
"The biggest failing [though] was no one was tasked to look at where [Gargasoulas' mobile phone] pings were. It wasn't that hard to ask."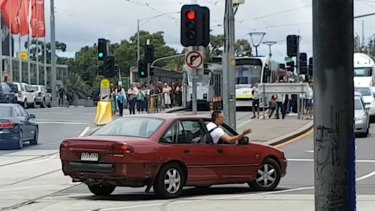 He also said no one was given ownership over the plan to arrest Gargasoulas' in the hours after he stabbed his brother Angelo at Windsor, an incident that preceded the Bourke Street attack.
He said despite concerns being raised by one detective, no one seemed to show any "interest" in arresting Gargasoulas at that point which resulted in a "lack of ownership, thought or planning".
He said the police on duty seemed more focussed on the crime scene.
He said a "good plan" wasn't initiated until later that day when detectives from Port Phillip CIU gathered around a white board to document an arrest plan.
Mr Fontana is the author of a critical incident review of police actions surrounding the 2017 Bourke Street tragedy.
Dubbed the "Fontana Review", the 496-page document examined the response of police, including the Critical Incident Response Team, on January 20, 2017.
But a mysterious 11th-hour intervention appears to have blocked the release of the explosive internal report understood to reveal numerous police failings.
The report, due to be released to the public on Wednesday, has been subject to previous suppression attempts by Victoria Police lawyers.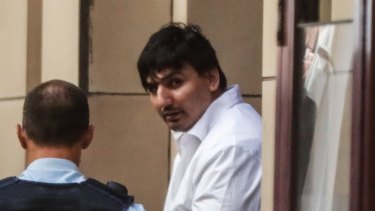 Coroner Jacqui Hawkins will decide whether the report will be made public.
Mr Fontana, who is scheduled to give evidence over the coming days, said the force had done "a lot of soul searching" since the tragedy.
During his first day in the witness box, Mr Fontana said the "unprecedented" event had had a significant impact on all those involved.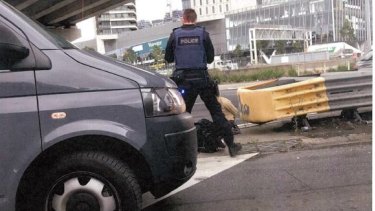 "I would like to on behalf of Victoria Police acknowledge the great harm and pain that this tragic incident has had on the families of the deceased and those that were injured," he said.
"We're absolutely committed to learning from these incidents to ensure we're always improving our practices."
Coroner Hawkins is examining the deaths of Yosuke Kanno, 25, Jessica Mudie, 23, Matthew Si, 33, Bhavita Patel, 33, 10-year-old Tahlia Hakin and three-month-old Zachary Matthew-Bryant were killed during the rampage.
Loading
Erin covers crime for The Age. Most recently she was a police reporter at the Geelong Advertiser.