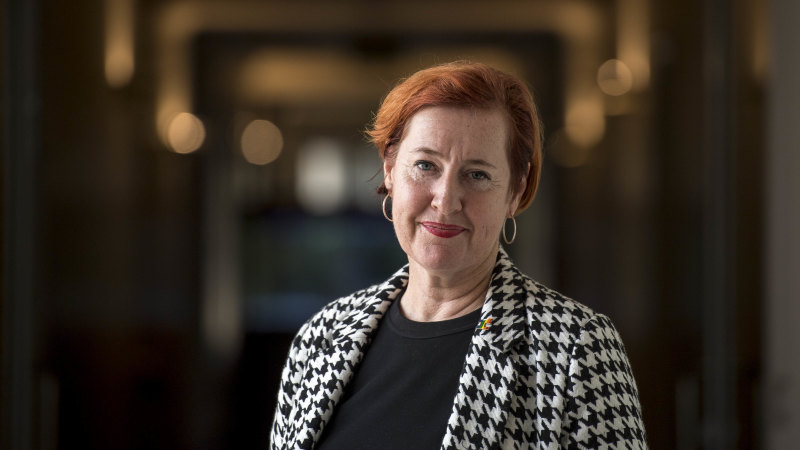 People don't need a doctor's referral and, unlike the long wait for many mental health services, they will get an assessment within a week.
The service, which is called New Access and was launched on Tuesday, relieves growing pressure on the health system because mild mental health issues can become serious and acute if left untreated, says Beyond Blue head Georgie Harman.
"A lot of it is grief and loss – the sheer exhaustion and stress of having to deal with everything."

Mental health coach Helen Preston
"If you're experiencing early signs and symptoms, which may not be affecting your life to a severe degree every day, the key is to intervene early," Ms Harman said.
The service already runs in most other Australian states and territories, with a 70-per-cent recovery rate. But in Victoria there is scant provision of low-intensity mental health care.
The national "Better Access" scheme allows general practitioners to refer patients for subsidised, capped mental health care with a psychologist and psychiatrist but this scheme has been criticised for channelling people seeking mental health support into the most expensive types of treatment.
Loading
Coaches will be based in Traralgon, Wonthaggi, Bairnsdale and Warragul, and sessions are offered face-to-face, by phone or video call, using cognitive behavioural therapy, a type of psychological therapy.
The scheme has been designed to reduce the stigma of using a mental health service: promotional material describes "money worries" and "relationship issues".
Helen Preston did six weeks of intensive training in cognitive behavioural therapy and tells her clients that anxiety and depression are very common.
"Many are having to wait months and months to see a psychologist, which unfortunately in regional areas is a huge problem," she says.
She expects to see a growing number of clients from bushfire-affected areas in the coming months, once people have tackled the immediate challenges of insurance or housing.
"A lot of it is grief and loss – the sheer exhaustion and stress of having to deal with everything," Ms Preston said.
Miki Perkins is a senior journalist and Social Affairs Editor at The Age.