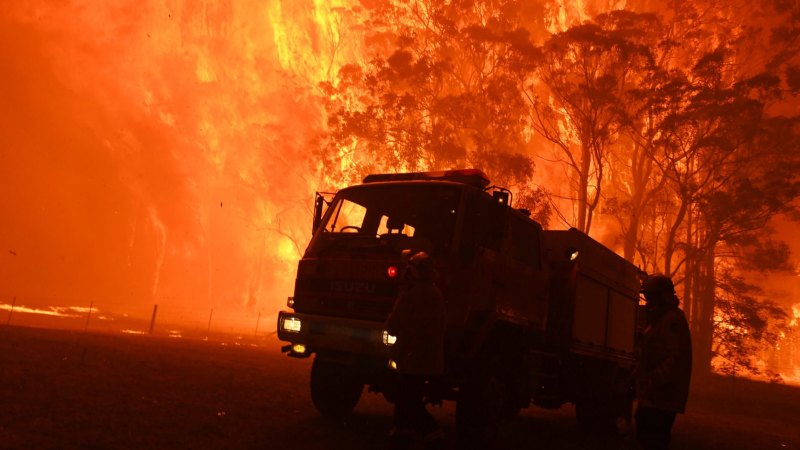 Mr Morrison said the federal government was currently forced to seek state approval before it intervenes and calls in the Defence Force and "we need to consider the need to establish new powers for the federal government to declare a national state of emergency".
The inquiry will also look at coordination between "all levels of government" for hazard reduction burning as well as the potential role for indigenous fire management, wildlife conservation, land use planning and residential zoning.
Former chief of the Defence Force, Air Chief Marshall Mark Binskin, has been appointed to lead the royal commission. He will be assisted by former Federal Court judge Dr Annabelle Bennett, and Australian National University legal and climate risk expert Professor Andrew Macintosh.
"The three commissioners are respected leaders in their fields and they bring a mix of expertise to the inquiry, including judicial, military and environmental planning and management backgrounds," Mr Morrison said.
Emergency Management Minister David Littleproud said on Thursday he was concerned about hazard reduction burning, which is conducted by state governments, because "we are seeing inconsistency across states around that hazard reduction in the cooler months".
Professor Ross Bradstock, the director of Wollongong University's Centre for Environmental Risk Management, said none of the previous 51 bushfire inquiries held since 1939 had investigated the effect of global warming fire risk, including the 2009 Black Saturday Royal Commission, which also "did not explicitly consider climate change".
Mr Brodstock said a royal commission should not be limited to an auditing role, but be guided by an independent expert taskforce to "forensically analyse" the disaster, including the role of climate change, the cost-effectiveness of fire-prevention techniques, adequacy of the volunteer firefighting force, potential new funding models and a "whole raft of other questions".