Drug kingpin Tony Mokbel's nephew has been jailed for contempt of court, after refusing to answer questions about a fatal shooting.
Anthony Mokbel pleaded guilty to the charge after refusing to give evidence about the attack outside a Kensington boxing match last March.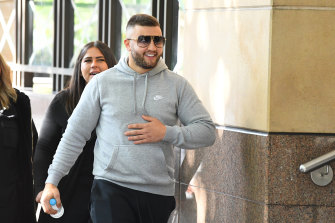 Magistrate Kieran Gillian said it was a "serious example of a serious charge" and on Friday jailed the 24-year-old son of Tony Mokbel's brother, Horty, for 14 days.
The young Mokbel has previous convictions for gun and traffic crimes and is appealing the latest sentence.