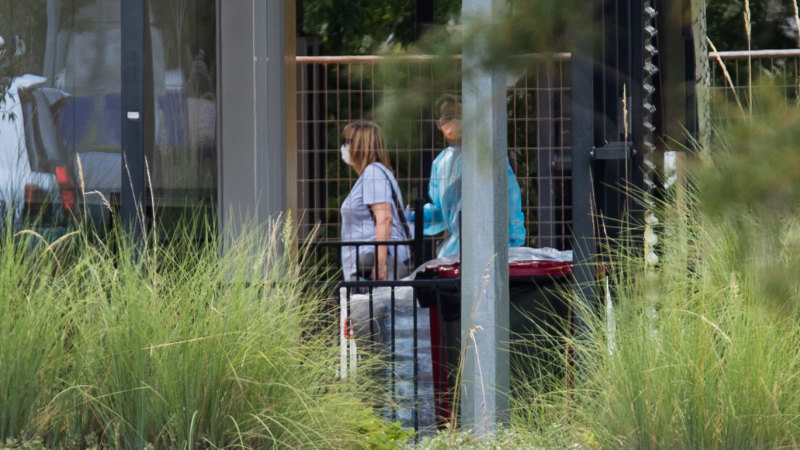 Loading
Careful screening and monitoring of the 164 passengers continues at the Darwin quarantine facility at Manigurr-ma Village.
"All other people tested so far at the facility have not been confirmed to have coronavirus," the update said.
"Given the continued evidence the infection was spreading on board the Diamond Princess in recent days, the development of these positive cases after returning to Australia was not unexpected, despite all of the health screening conducted before departure, during the flight and on arrival at the facility."
The latest cases posed no risk to the nearby community of Howard Springs and strict public health measures remain in place.
Meanwhile, up to 150 Australian residents remain trapped in Wuhan and have asked the Morrison government to send one more flight to get them out.
Loading
The director-general of the World Health Organisation Dr Tedros Adhanom Ghebreyesus addressed reporters overnight and said apart from the Diamond Princess cruise ship, the Republic of Korea now has the most cases outside China.
"We call on all countries to continue their containment measures, while preparing for community transmission if it occurs," he said. "We must not look back and regret that we failed to take advantage of the window of opportunity that we have now."
The news follows an outbreak of the disease in northern Italy, with officials announcing 14 cases in the Lombardy region. The government has banned all public events and will close schools, offices and sporting venues in an attempt to limit the spread of infection.