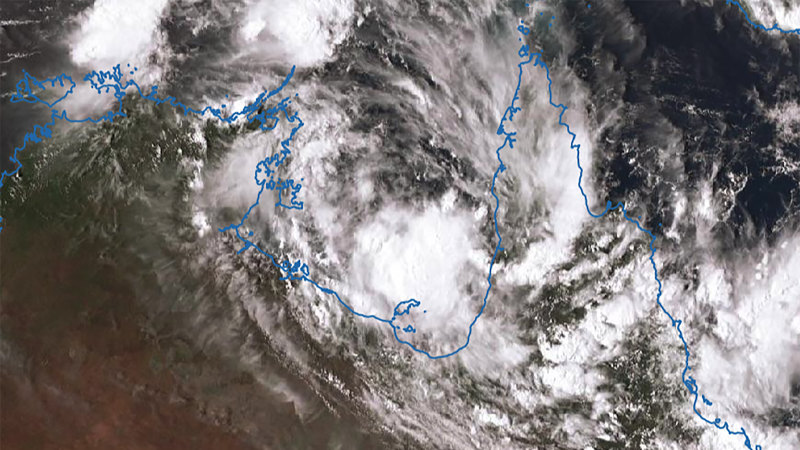 They were assessed by the Queensland Ambulance Service, but did not need hospital treatment.
A road train driver, a man believed to be aged in his 40s, was trapped in his cab after the truck was swept off the Warrego Highway in Amby in central-southern Queensland.
After the three-trailer road train was swept away just after 10pm on Saturday, the driver had no option but to stay in his cab as the water rose around his feet and await rescue.
A State Emergency Service boat was used to get him out of the cab and onto a nearby bank and he was taken to Mitchell Hospital suffering exposure.
In rainfall totals, the central-southern Queensland town of Mitchell recorded 124 millimetres and nearby Upper Amby Creek received 246 millimetres, from 9am on Saturday to 8am on Sunday.
Elsewhere, the Mackay and Townsville regions recorded widespread rainfall totals from 100-150 millimetres during the same period.
Meanwhile, the Bureau of Meteorology warns a tropical low was moving south through the Gulf of Carpentaria and was 285 kilometres north-north-west of Mornington Island, off the north-west Queensland coast.
It was expected to accelerate on Sunday, intensify and develop into a tropical cyclone on Sunday night, with the possibility of it reaching category 2 before making landfall on Monday morning between Borroloola in the Northern Territory and Mornington Island off the Queensland coast.