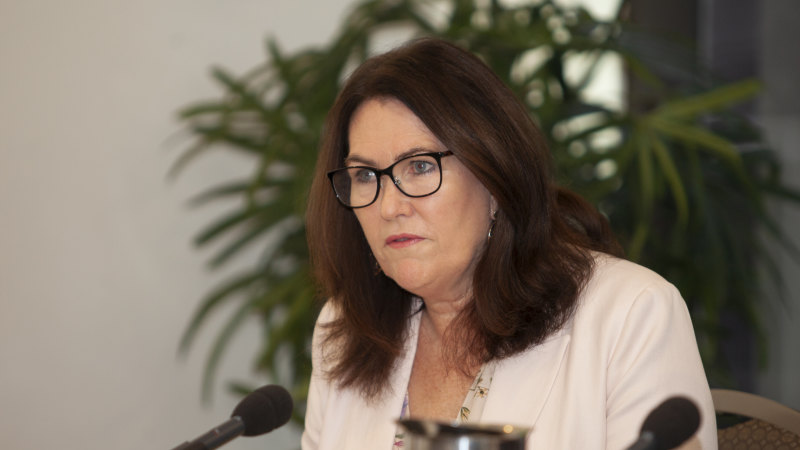 An EY spokeswoman on Wednesday strongly dismissed the claims.
The senator described a sales-focused culture that values long hours and a "sophisticated form of wage theft" in a small number of cases where partners had stripped employees of chargeable hours to maintain engagement margins.
"It is done so as to protect the performance measures of the engagement manager or partner at the expense of the officers concerned," Senator O'Neill said.
The Labor senator took aim at EY's professionalism standards, pointing to an incident in a Victorian country club in 2014 where members of the Melbourne financial services assurance team allegedly were involved in an "alcohol-fuelled bender" resulting in the destruction of $15,000 worth in property and a lifetime ban imposed on EY by that venue.
"This again makes a mockery of the consulting business," she said.
Senator O'Neill said she had been contacted by EY employees after the internal channels for lodging complaints went nowhere. She said this reflected an industry-wide problem where confidentiality was not respected during internal investigations of complaints that often left employees "victimised" by the process.
Loading
"Partners are indifferent to confidentiality, because they have plausible deniability. The complainant typically ends up either resigning or being paid out through a redundancy, which is convenient for the partnership but often paralysing for the person who receives that payout," she said.
"This covert and damning management behaviour is enabled by a partnership model where solidarity is the currency that all too often trumps ethical action and procedural fairness," Senator O'Neill said, adding that whistleblowers have turned to parliament in "sheer desperation" to shine light on these issues.
Senator O'Neill said EY's senior partner Scott Ward had engaged in a "clear conflict of interest" and "breach of professional standards" by leading NAB's risk management audit at the same time his technology risk team performed the controls assurance review for NAB's external audit. Her other claims against EY weren't directed at Mr Ward personally.
Earlier in February, the parliamentary investigation into the auditing industry was extended by the government after Senator O'Neill aired concerns under privilege that EY was reviewing its own consultancy work it carried out for the big four banks.
In an emailed statement to The Sydney Morning Herald and The Age, an EY spokeswoman rejected the senator's claims. "There are so many factual inaccuracies in the commentary, including the description of Mr Ward's role and the suggestion of a conflict that doesn't exist," she said.
"We have a great relationship with RACV [Royal Automobile Club of Victoria] and continue to hold events at their facilities. The cultural slur is not only inaccurate, but quite frankly is disrespectful to our 8000 talented, committed, hard-working and fantastic partners and employees."
Charlotte is a reporter for The Age.