They'll be dishing up their original souffle pancake with whipped butter and West Australian jarrah honey.
This year the Perth Night Noodle Markets move to Yagan Square for the first time and will run from March 25 to April 5 with free entry to the 12 night festival.
A new vendor to this year's market is Northbridge dim sum eatery Little China Girl.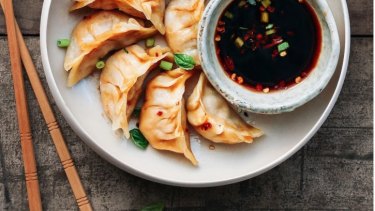 Little China Girl will be serving a vegan BBQ pork bun dish, pan fried pork and cabbage dumplings with sriracha mayo and salt and pepper squid.
Also representing the local food scene will be Fry'd with its Matcha green tea and white chocolate gelato.
Northbrige resturant Lucky Chans will have its Kung Foo Chicken Bao, fried chicken tenderloin, with bulldog BBQ sauce and Coca Cola sticky piggy bao, a 12-hour pork shoulder braise with carrot relish and hoisin sauce.
Visiting stallholders from around the rest of the country include Hoy Pinoy with its famed pork-belly skewers and Wonderbao offering Korean chicken gua bao, a chicken bao with sweet and spicy sauce, pickled daikon and roasted sesame.
Bangkok Street Food will be serving up Tom Yum noodles with chicken or vegetables and Calabang has several versions of calamari.
Twistto offers original Korean twist potato with various flavours and noodle lovers will line up at  Flying Noodles and Teppanyaki Noodles.
Crowd favourites with desert lovers Waffleland Gelato Messina will also be in the mix.
As well as hawker-style stalls from around the country the markets will feature live music, DJs, and lion dancing.
A bar will be open for alcoholic drinks with standard bar offerings as well as Pimm's cans and Gage Roads beers.
The markets are dog friendly and card only for purchases.
Opening hours are Monday to Wednesday from 5pm to 9pm, Thursday and Friday from 5pm to 10pm, Saturday from 4pm to 10pm and Sunday from 4pm to 9pm.
The Night Noodle Markets are part of Good Food Month presented by City in association with the City of Perth.
More information is available from www.goodfoodmonth.com/perth
Journalist Allen Newton works with the organisers of Good Food Month to promote the event.