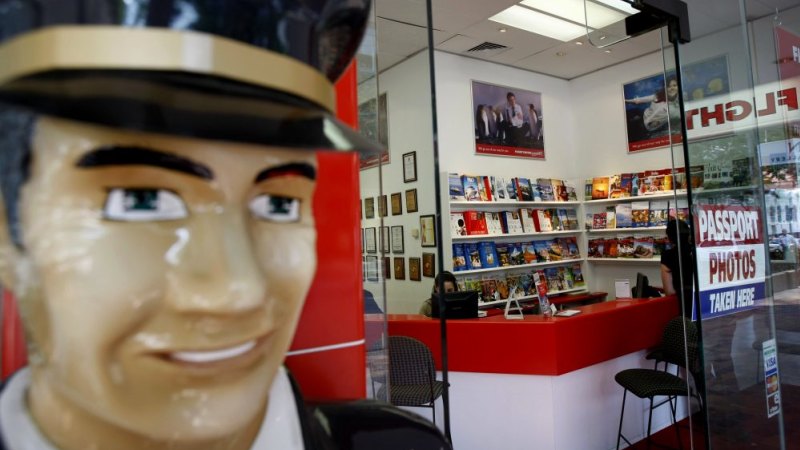 Like most travel and airline stocks, Flight Centre's shares have been hammered since the virus outbreak, trading 20 per cent lower since the start of January.
Flight Centre on Thursday reported a net profit after tax of $22 million, down from $62 million in the same half last year.
Underlying profit was 20 per cent lower, due to "underperformance" in some leisure operations, cost growth and acquisitions, and growth in its low-margin foreign exchange and online leisure businesses.
The group declared a half-year dividend of 40 cents per share, down from 60 cents in the same half last year.
Mr Turner said the company was able to deliver record sales despite trading in "reasonably challenging" conditions globally.
Loading
"Unfortunately, we were unable to fully benefit from this accelerated leisure and corporate (transaction) growth," he said.
"Within our business, we have continued to proactively address internal factors that have impacted profit growth recently and have also initiated strategies to deliver further market-share growth and greater efficiency in the future."
At 11am Flight Centre's shares were trading flat at $35.