Interestingly, when the fine dining Press Club was rebadged as the more casual Elektra last year, it did not get a fresh fit-out.
Keppel REIT paid $8.8 million for the restaurant space in 2015. The Singaporean fund owns a 50 per cent stake in the Ernst & Young tower above. Co-owner, GPT Wholesale Office Fund, records its book value as $550.4 million. It is one of the first office towers in Australia to score a carbon neutral rating.
MAdE Establishment's administrator, KordaMentha, was understood to have been in negotiations for nearly a week with parties interested in the space but the landlord was unimpressed with the "tenant mix".
Revolver
The imposing building which houses Revolver, one of Melbourne's long running nightclubs, is for sale.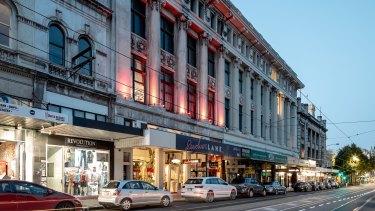 Cushman & Wakefield agents Marcus Neill and Lukas Byrns say they expect a field of interested parties longer than the queues to get into the nightspot.
On offer is the four-storey Victorian-era 229 Chapel Street and 24 Macquarie Street at the rear. They are on a combined 1287 sq m parcel of land and cover 2730 sq m of space.
Camillo Ippoliti's Revolver business has a three year lease with options and is not expecting to move. Revolver has both a rare 24-hour liquor licence and a co-working space on the ground floor.
Mr Neill said a hotel development at the rear to complement the nightclub and restaurant is envisaged for the plum site which is likely to sell for more than $20 million.
Thai-born investor Tan Punturaumporn paid just $770,000 for the Revolver building in 1996 and has interests which are diverging from the nightclub business.
Mr Neill has also been appointed to sell Harry Goles' old Ojay headquarters at 671 Chapel Street. The 2070 sq m site is at the rear of Melbourne High School and carries a price tag of more than $52 million – not quite the $65 million quoted earlier this month.
Puma petrol
Servo developer and investor Konfir Kabo is off-loading a Puma petrol station in the affluent fringe suburb of Gisborne.
The Gisborne Puma was included in a $60 million portfolio of 17 east coast petrol stations that Mr Kabo put on the market in 2017.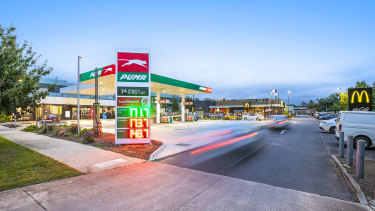 It is understood that a deal to acquire that syndicate-owned portfolio didn't eventuate but some of the servos have sold individually.
Mr Kabo, who also has restaurant investments, was possibly just a little ahead of his time with his petrol stations which are now hot property.
The retail petrol sector has undergone a massive restructuring with several hefty portfolio deals in the past year. This week, the Withers family sold a further 18 7-Eleven sites for $78.2 million – that's a total of 33 sites for $156 million in the past six months.
The five-year-old servo at 23 Robertson Street has a 15 year lease to Puma with four five-year options and returns $359,872 a year.
It's located in the centre of Gisborne, the gateway to the Macedon ranges region and is expected to fetch around $6 million.
Appel Property's Ben Appel is acting as transaction manager and Quinn Reynolds agents Marcus Quinn and Lincoln Reynolds are handling the private sale, which closes on March 19. They declined to comment.
V-Leader flips
Chinese Australian developer V-Leader is flipping the former Collingwood home of Glo-weave before settlement.
V-Leader's Zhang Weian put a caveat on the 4264 sq m site at 128-144 Wellington Street in December 2018 and recently applied for a permit to build 21,000 sq m of office and a 198-room hotel.
Colliers International's Peter Bremner, Daniel Wolman, Guy Wells and Leon Ma, in conjunction with the original sales agents Real Properties' Joe Catanese and Lucas Gentile, have the listing. It's expected to fetch more than $45 million – a 10 per cent premium on its last sale price. Expressions of interest close on March 25.
Also in Collingwood, Mr Bremner, with Ted Dwyer and Andrew Ryan, is selling the offices of architects ClarkeHopkinsClarke.
The 115 Sackville Street property goes to auction on March 26 and is expected to sell for more than $7.25 million.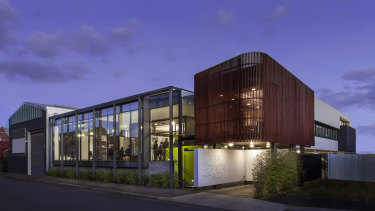 The 731 sq m building was purpose-built in 2008 for ClarkeHopkinsClarke and is on a large 996 sq m site.
ClarkeHopkinsClarke is moving into Impact Investment's Younghusband building in Kensington in early 2021.
Sunshine suits sale
Men's suits manufacturer Berkeley Apparel is selling its 1950s era office and warehouse complex at 501-503 Ballarat Road.
Once upon a time, the 113-year-old Berkeley Apparel made suits on the site but they are now importers and that building is occupied by a self-storage facility.
Berkeley is handing over distribution and warehousing to a third-party logistics provider so the whole 22,000 sq m site is up for grabs. The buildings cover 12,513 sq m.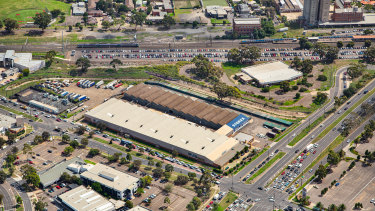 Dawkins Occhiuto agent Andrew Dawkins, who is marketing the property with Chris Jones and Walter Occhiuto, is quoting a price in the low to high $20 million range for the huge site.
Mr Dawkins said the self storage facility alone returns more than $1.4 million a year and could easily ramp up to $2 million.
There is significant redevelopment potential for the site which is in the Sunshine Activity Centre zone. Expressions of interest close on March 26.
Netballers relocate
Netball Victoria is relocating to the State Netball and Hockey Centre in Parkville in 2021 and selling its home at 487-489 King Street, West Melbourne.
The peak body paid $950,000 for the property in 1997 at a time when West Melbourne property was a cheap option. Property values have surged and those purchases have proved good investments.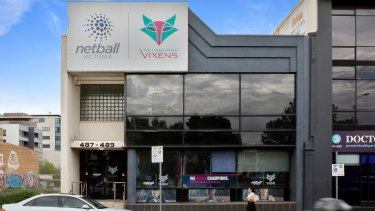 Netball Victoria has hired Charter Keck Cramer as transaction managers and Savills agents Jesse Radisich, Nick Peden, Clinton Baxter and Benson Zhou. They can expect at least $4.75 million. Expressions of interest close on April 1.
Nicole Lindsay is a property reporter at The Age.