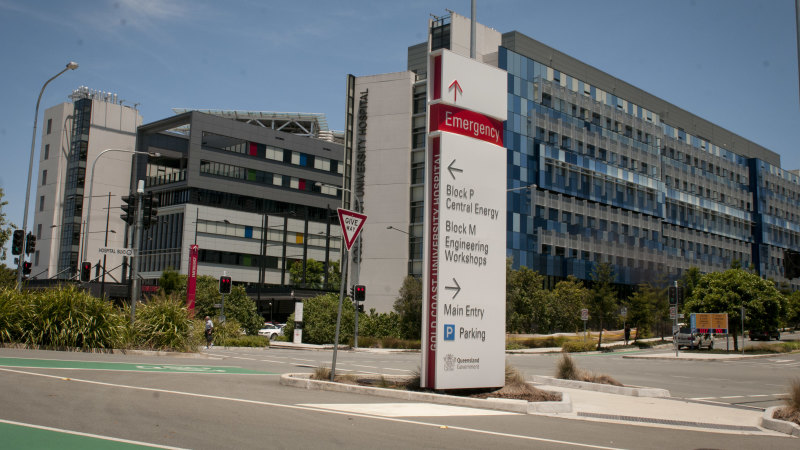 She said the most important message was for anyone falling ill with "any symptom at all" who had been overseas in the past fortnight to immediately seek medical advice.
Loading
"That's the way we will be able to continue to contain this virus here in Queensland so we don't get community transmission of the virus," Dr Young said. "That's what happened earlier this week with the lady who returned from Iran."
Dr Young added that a number of clients served after 11am on Thursday by the Hair Plus worker at Southport's Australia Fair had come forward and been assessed, with none of them unwell.
"There's no requirement for any of the people who attended that slot to go into home quarantine as they didn't have that sustained 15-minute exposure that is needed to be regarded as a close contact," she said, adding that other staff members had also been cleared of any increased risk.
She stressed there were also no concerns for anyone who had been on the same flight as the woman, who was "doing well" in isolation at Gold Coast University Hospital.
The state's first confirmed case, who was among a group of nine tourists from China, left the same hospital late last month after making a full recovery. Other members of the tour group remain in isolation.
Dr Young said 2700 people in the state had now been asked to self-isolate after returning from mainland China, though none had tested positive for the virus.
A Perth man on Sunday became the first Australian to die of coronavirus as health authorities reconsider advice for travel to Italy. A travel ban is now in place for people returning from Iran, in addition to restrictions around mainland China.
Mr Miles said $20 million would be made available immediately to open operating theatres on weekends and to support specialist outpatient appointments to prepare for a state-based outbreak.
Loading
"If we experience an outbreak, it will likely impact elective procedures, and by bringing them forward, we can minimise possible delays," he said.
Premier Annastacia Palaszczuk said she would convene another meeting of the health subcommittee of her cabinet on Monday to continue preparations for an outbreak of the disease within Queensland.
The Premier said she would wait until after that meeting before outlining any measures under consideration for dealing with such a spread.
-with Stuart Layt
Matt Dennien is a reporter for the Brisbane Times.