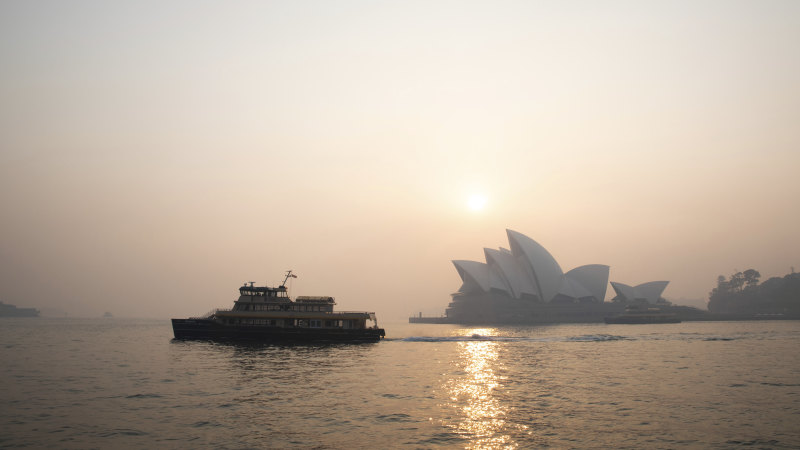 Autumn was off to a warm start on Sunday as Melbourne topped 32 degrees, or 8 degrees above the March norm. Sydney, meanwhile, is forecast to hit 36 degrees on Monday, well above March's average of 24.8 degrees.
The institute's study compares 1950-69 against 1999-2018 to assess trends. Using historic averages for the calendar starts of each season, such as June 1 for winter and December 1 for summer, the researchers then identify when those temperatures were reached and how long they lingered in the more recent two decades.
They found temperatures that used to mark summer are typically being reached two weeks earlier than December 1 and the warmth associated with the end of February is lasting two weeks longer.
Winter is the season that is shrinking the most, typically starting 12 days later and finishing 11 days earlier. With the background warming from climate change, average temperatures are warmer for every day of the year.
Loading
Of the major cities, Melbourne and Adelaide had the largest extension of summer, whose temperatures lasted 38 and 36 days longer, respectively. Sydney's summer now stretches 28 days longer than it did during 1950-69.
Brisbane had the smallest rise in summer at 11 days, but its winter is now 31 days shorter.
Port Macquarie on the NSW coast now has summer-like weather for 47 days longer than in the past.
Among the implications are that strains on infrastructure from high temperatures are lasting longer. A study by University of Melbourne energy analyst Dylan McConnell underscores that trend, noting how the electricity sector's performance fell away during the recent summer even as demand rose.
Loading
The institute's researchers, though, also note how longer and hotter summers also tend to increase the length and intensity of the bushfire season, elevating fire risks in the process for ecological and human communities.
They also say the longer and hotter summers have coincided with an increase in the incidence of more frequent and extreme heatwaves, and the heat-related illnesses they spur.
While 2019 was not included in the study, Australia endured the most widespread and intense heatwave in 110 years of records in December. The country roasted in eight of the 10 hottest days recorded.
The institute's report says: "The continuing changes in seasons will have increasingly profound implications for life in Australia. Increasing extreme heat and heatwaves make many of the activities we take for granted less enjoyable and potentially dangerous."
Peter Hannam writes on environment issues for The Sydney Morning Herald and The Age.
Most Viewed in Environment
Loading