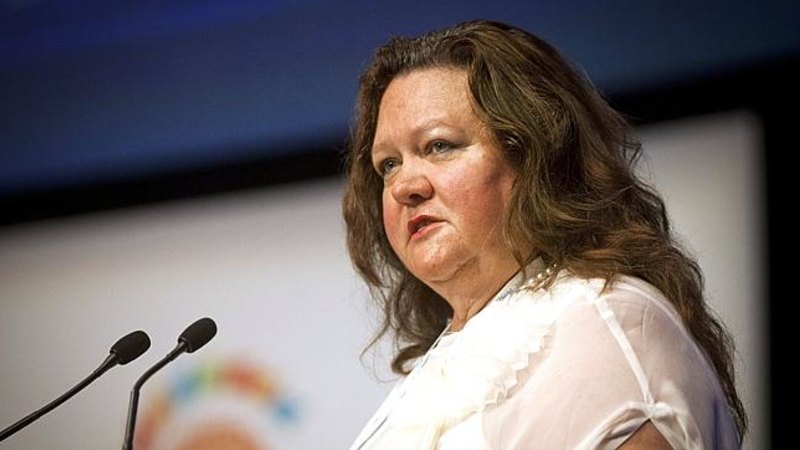 Mr Scrimshaw was part of the team of Australians behind the mine who had warned that the project – which had already absorbed $US1.5 billion ($2.3 billion) of investor funding – faced collapse if investors did not accept the deal before them.
Rupert Murdoch's former son-in-law Crispin Odey was among those opposed to the bid. He was pushing for a higher offer from Anglo.
Shareholders blasted the company's management at the meeting, with one stockholder labelling the offer a "bloody disgrace".
Mrs Rinehart's flagship group Hancock Prospecting was one of the few winners in the deal with her $US250 million royalty agreement with Sirius transferred to Anglo, which will ensure the development goes ahead.
Luckily for Hancock, the failure of the $US500 million junk bond offering in September last year – which ultimately lead to the company's demise – meant Hancock was not obliged to tip in a $US50 million equity investment that would have given Mrs Rinehart 4 per cent of Sirius and two board seats.
Loading
Sirius planned to mine polyhalite, which is regarded as a unconventional potash resource, by drilling shafts 1.5 kilometres deep and a 36-kilometre tunnel to convey the mineral to the coast for export.
Sirius chief executive Chris Fraser told investors at the meeting on Wednesday that his inability to secure the funding needed to ensure the company's survival was the "greatest failure of my career".
Mr Fraser was instrumental in securing the multi-billion dollar funding that turned billionaire Andrew Forrest's Fortescue into a mining giant.