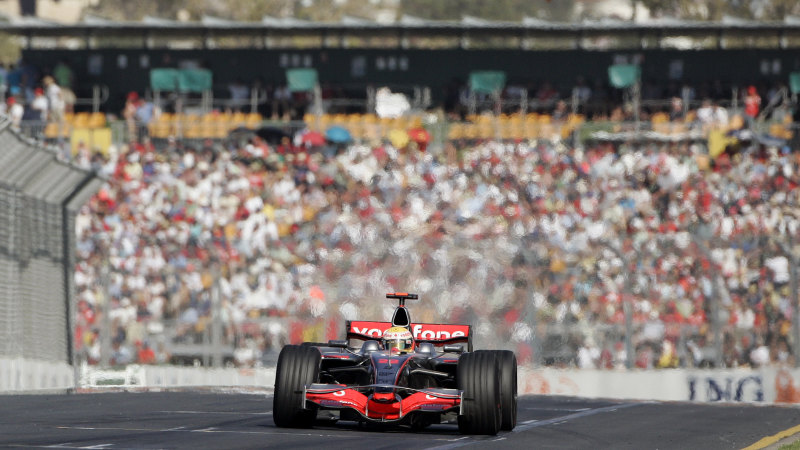 Ferrari, the team synonymous with the sport, and Alpha Tauri, another GP team, are based in Italy, as is the Pirelli company, supplier of tyres to Formula One teams.
There were mounting fears that had the travel ban been imposed on Italy, mechanics, pit crews and staff from all teams and companies based in the European heartland of F1 would not be allowed to travel to this country –putting the entire grand prix in jeopardy.
But instead Italians will be subjected to advanced screening measures (they will be asked more questions before they board their flight and have their temperatures checked on arrival in Australia) rather than an outright ban.
Morrison said Australia had five times the number of passengers from South Korea compared to Italy. He did not rule out further restrictions on travellers from Italy, which now has more than 3000 infections and 107 deaths, stating the government "would be watching developments very closely".
Westacott has been liaising with Victorian government officials, federal ministers and health authorities and has been in twice-daily contact with Formula One management staff as the sport's leaders worked overtime to ensure the season-opening race would go ahead as planned.
Loading
He has always been bullish about its prospects, although he has also stressed that Australian organisers would do as they were instructed by the government.
The federal government extended the travel ban from those arriving from China and Iran to also include South Korea.
The decision means that logistics and planning for the grand prix largely won't be affected. Most of the teams are based in the UK or other European countries, and a large amount of the equipment is already at Albert Park or in transit.
Many of Ferrari's staff were not in Italy during the early part of the month as they – and Switzerland- and Monaco-based drivers Sebastian Vettel and Charles Leclerc – were in Barcelona testing and preparing for the new season.
"Today's announcement [from the federal government] doesn't change it [the running of the race]," the spokesman said.
Australia's Supercars championship will also take place as the main support event.
MORE TO COME