Microsoft President Brad Smith announced on Friday that hourly employees will continue to paid their regular wage during the COVID-19 lockdown, including cafe workers, shuttle drivers and other on-site vendors.
"We recognise the hardship that lost work can mean for hourly employees," he wrote on the company's website.
"As a result, we've decided that Microsoft will continue to pay all our vendor hourly service providers their regular pay during this period of reduced service needs. This is independent of whether their full services are needed."
Almost 3000 Queenslanders have been issued voluntary notices to self-isolate by health authorities since the global outbreak of novel coronavirus.
Queensland's most senior health officer, Dr Jeannette Young, said she had "no concerns" about people failing to comply with voluntary isolation in the state.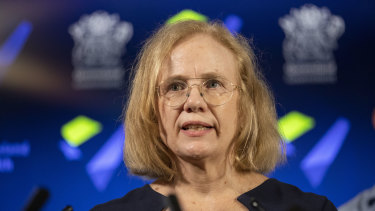 A 20-year-old Chinese man became Brisbane's first confirmed case of coronavirus after testing positive on Tuesday.
Premier Annastacia Palaszczuk said she had "some concerns" about the veracity of overseas isolation, but it was a matter for the federal government to examine any quarantine loopholes.
Fifteen staff at Brisbane's Mater Private Hospital were placed in quarantine after the student inadvertently exposed emergency department staff to the virus.
Public hospitals are limiting visitor numbers in a bid to keep patients free from coronavirus.
In a press conference earlier on Friday, NSW Chief Health Officer Dr Kerry Chant said she was asking visitors to be kept to one or two a day in order to minimise the risk.
"This allows us to not have large numbers of people but it also allows staff and nursing staff to monitor visitors and prompt them if they haven't washed their hands," she said.
If people do want to visit hospital patients, they should first ensure they are not sick at all, and then make sure they wash their hands both before entering the ward and after they leave.
"When you enter our facilities you'll see a variety of options for hand washing, please take use of those," Dr Chant said.
It comes after visitors were banned from seeing people in Sydney Adventist Hospital's maternity ward.
At Mater, maternity ward visitors were still welcome but the hospital has clear signage up saying people who have any flu-like symptoms should not enter, a hospital spokesman said.
St Vincent's Hospital has also cut back on non-essential hospital visits from tour groups and schools, a spokesman for Catholic Health Australia said.
Adelaide-based x-ray developer Micro-X has seen a boom in sales on the back of the coronavirus outbreak, with the company telling the market yesterday it had seen an additional $1 million in sales thanks to COVID-19.
The demand is primarily coming from Asia and Europe, the company said, and is for the company's flagship portable x-ray machine called Nano.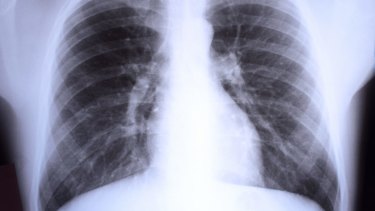 Shares have skyrocketed 25 per cent to 22 cents following the announcement.
"The orders do not specify the end customer use although it is understood that due to the size and urgency of the orders, some of these Nano units are to be deployed in connection with the ongoing COVID-19 epidemic," the company said.
Chest x-rays are an essential part of detecting the severity of the coronavirus. Managing director Peter Rowland said he was pleased the company's tech could be used to help detect the virus.
"With the alarming state of this growing epidemic, we are pleased that our Nano mobile X-ray units are being used to assist in diagnosis and management of this new respiratory virus," he said.
Total sales for Micro-X's third quarter now total $1.8 million, significantly higher than the $200,000 for the December quarter and nearly matching the $1.9 million in sales the company reported for the entire 2019 financial year.
The Mayor of Ryde, Jerome Laxale, said today that curfews would be lifted at the Top Ryde, Macquarie Centre, West Ryde, Eastwood and Marsfield Woolworths stores.
"We've all seen the empty shelves and we've all had a chuckle and scratched our heads, however there are people who are really impacted by our panic buying, namely those who live on fixed and low incomes do not have the luxury to throw an extra $100 at groceries," he wrote on Facebook.
"Today I was contacted by Woolworths. They have informed me they have enough stock to restock shelves, but delivery curfews are restricting their ability to get that stock into the stores."
After consulting with council staff, the curfews have been lifted for the next fortnight.
"These curfews exist for a reason. I'd ask for those impacted by the potential for extra noise to bear with us as we all adapt to this phenomenon," Mr Laxale said.
In summary, here's today's coronavirus news so far:
A teenage boy who attends Epping Boys High contracted the virus. The school has been closed down for the day, and NSW Chief Medical Officer Dr Kerry Chant on Friday confirmed that the boy's mother is a healthcare worker at Ryde Hospital. His mother has not displayed any symptoms.
Four Australians are among the 3,000 people trapped on a cruise ship off the coast of California. The ship is in limbo because it had previously carried a man who has since died of coronavirus. Passengers still on the ship had been at sea with him.
Twenty eight staff and three patients at Canterbury Hospital have been exposed to the virus, after a nurse working at the hospital returned to work after a trip to Iran. She has since been diagnosed with the virus.
Another worker at the BaptistCare Dorothy Henderson Lodge, where at least one resident and one other aged care worked have been confirmed to have the disease, has been diagosed with coronavirus. A 95-year-old resident with respiratory symptoms died earlier this week, but tests have yet to establish whether or not she had coronavirus.
Prime Minister Scott Morrison announced a $1 billion joint funding deal to the states on Friday, wherein the federal government would provide $500 million and the states would provide the other $500 million.
Mainland China had 143 new confirmed cases of coronavirus infections on Thursday, the country's National Health Commission has reported, up from 139 cases a day earlier.
That brings the total accumulated number of confirmed cases in mainland China so far to 80,552.
The death toll from the outbreak in mainland China was 3,042 as of the end of Thursday, up by 30 from the previous day.
The central province of Hubei, the epicentre of the outbreak, reported 29 new deaths. In the provincial capital of Wuhan, 23 people died.
China said 53,726 people have been declared cured and released. Of those sent home, 27,354 were in Wuhan.
Reuters
Almost two weeks before it was scheduled to go ahead, the Insurance Council of Australia has cancelled its annual forum.
Citing delegates concerns "about the possible risks associated with attending large public events due to the COVID-19 situation", the Insurance Council of Australia cancelled the Sydney event which was scheduled for March 18.
Economist Professor Ross Garnaut, APRA executive board member Geoff Summerhayes and Shadow Treasurer Dr Jim Chalmers were all scheduled to speak.
"As the event organiser, the ICA has a responsibility to consider the health of its staff, guests and speakers at its events," said the cancellation email.
A person in New Zealand confirmed to have been infected was revealed on Friday to have attended a rock concert packed with thousands of other people.
Health authorities said the man in his 30s, who is the partner of a woman who was confirmed to have COVID-19 this week, attended the Tool concert at Spark Arena in Auckland on Feb. 28.
The rock concert in New Zealand's largest city was packed to capacity for two days last week.
"He was in the general admission standing area in the front left-hand quadrant," Ministry of Health director-general of health Dr Ashley Bloomfield said at a news conference. "We encourage people who were in the general admission standing area to be aware of symptoms of COVID-19."
Bloomfield said the risk is low for all others who attended this concert. The man has been isolated at home since Wednesday.
The man and his partner had recently arrived back in the country from northern Italy.
New Zealand so far has four confirmed cases of SARS-CoV-2, a much smaller number than Australia, where 60 cases have been recorded and two elderly people have died of complications from the virus.
New Zealand has extended its travel restrictions for people arriving from China and Iran, in an effort to contain the outbreak of the virus.
The virus emerged in China late last year and has now spread to more than 80 countries, leading to travel and other restrictions. It has killed more than 3,300 people and infected over 96,500 people.
Reuters
Twitter says it is banning posts that "dehumanise" people because they have a disease or disability, a step that coincides with an explosion of tweets about the spreading coronavirus.
The company says the policy change was not a reaction to the outbreak of the virus, but was part of its continual effort to update its rules against hateful conduct.
"We couldn't have predicted that this would happen in terms of the coronavirus," Jerrel Peterson, Twitter's head of safety policy, said.
Twitter has long been under pressure to clean up hateful content on its platform, and social media sites are under scrutiny over their attempts to handle misinformation and abuse related to the coronavirus outbreak.
Twitter's hateful conduct policy already bans attacking or threatening others on the basis of categories such as race, sexual orientation, age, disability or serious disease. This update will mean that those attacks do not need to be targeted at an individual or specific group.
Reuters SP