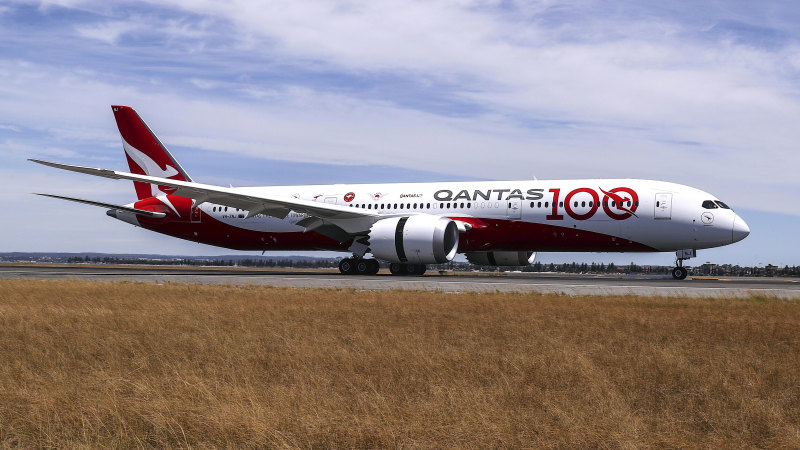 The world's peak airline industry body overnight said the coronavirus would cost carriers $US131 billion ($170 billion) in lost revenue this year – three times as much as it predicted two weeks ago.
"In little over two months, the industry's prospects in much of the world have taken a dramatic turn for the worse," said Alexandre de Juniac, president of the trade group, the International Air Transport Association (IATA). The rapid shift in fortune is "almost without precedent," he said.
The turn of events as a result of COVID-19 is almost without precedent.

IATA president Alexandre de Juniac
IATA expects global air traffic to decline this year for the first time since the global financial crisis.
"The turn of events as a result of COVID-19 is almost without precedent," said Mr de Juniac.
"Airlines are doing their best to stay afloat as they perform the vital task of linking the world's economies. As governments look to stimulus measures, the airline industry will need consideration for relief on taxes, charges and slot allocation."
Loading
Qantas shares traded 5 per cent lower at $4.81 by 12.30pm, compared to a 1.8 per cent drop on the broader ASX200. The airline's stock has plunged 32 per cent since January 20.
Carriers have been urging airports to relax the rules around managing airport slots, so they can cut back capacity during the health crisis without losing their rights to fly to these airports in the long term.
Other airlines in the region are also pulling back capacity. Virgin Australia last month brought forward the end of its Sydney-Hong Kong service and expects network-wide capacity to fall 3 per cent in the second half of the year.
Air New Zealand has cut its flying into Asia by 17 per cent, and by 3 per cent on the trans-Tasman.
As of last week, overall capacity flying in and out of Australia was down 10 per cent compared to the same period a year earlier. Flights from China have slowed to a trickle in light of the Australian government's ban on non-residents travelling from the country.
Business reporter at The Age and Sydney Morning Herald.