Health professionals are calling for "a guaranteed, adequate supply of personal protective equipment" and a Medicare item number so doctors can conduct over-the-phone consultations with patients at risk of having coronavirus.
Professor Phelps said her own clinic manager had recently resorted to driving to Bunnings stores to purchase masks to ensure professionals in the clinic were adequately protected after the normal suppliers had run out.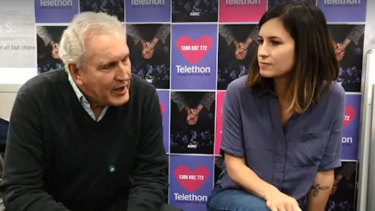 "The government had said they were going to send personal protective equipment but the amount that they've sent are going to run out in some cases, in some clinics, in a matter of days, particularly once the cold and flu season gets going," she said.
"GPs need guaranteed adequate supplies of personal protective equipment. They are also calling for a Telehealth item number so that we can assess these patients by phone … A phone call like that can take as long as a standard consultation and yet there is no Telehealth item number. That needs to happen as a matter of emergency."
Professor Phelps said GPs were increasingly frustrated by the lack of consistent advice to health professionals and the general public.
"The public health messaging to doctors and the public has been a shambles," she said.
Loading
"How about the states and the Commonwealth public health authorities get together and come up with a consistent line of advice for GPs at the frontline of this evolving epidemic so that we can make decisions in the best interest of our patients' health, and for health professionals as well."
By Sunday afternoon, Australia had 74 confirmed cases of coronavirus, and three virus-related deaths. Worldwide, there have been more than 100,000 confirmed cases and more than 3500 deaths.
Melbourne GP Chris Higgins on Saturday became the 11th Victorian to test positive for coronavirus. He saw about 70 patients at The Toorak Clinic and aged-care facility MecWaCare last week.
Ms Mikakos was unavailable for comment on Sunday morning but fellow MP Gabrielle Williams said: "The Victorian government is unapologetic about doing all we can to keep the Victorian community safe."
GPs demanded an apology from Ms Mikakos. In a letter to the Victorian health minister and her federal counterpart Greg Hunt, the GPs said they were watching coronavirus events unfolding "with increasing horror".
"We know from the experience of other countries that many doctors have become sick and died in the course of doing their jobs in this outbreak," the letter said.
"We are already struggling to come up with plans on how to look after our patients while minimising the risk to ourselves, our patients and our loved ones."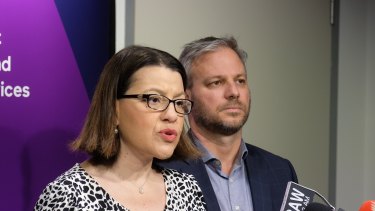 The letter said claims of equipment given to doctors to protect themselves and patients were "completely untrue".
"The way you treated our colleague today has given us little confidence that we have support from our health minister," the letter said to Ms Mikakos.
"To the contrary, you proved that you are ready to throw any infected doctor under the bus."
The symptoms of coronavirus include fever, cough, sore throat, headache, shortness of breath and breathing difficulties. If you suspect you or a family member has coronavirus you should call (not visit) your GP or ring the national Coronavirus Health Information Hotline on 1800 020 080.
With Robyn Grace and Sumeyya Illanbey
Loading
Rachel covers general and breaking news for The Age.